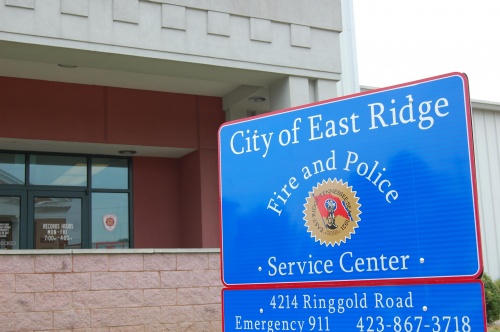 On Thursday, East Ridge police arrested a man at the Waverly motel on drug charges and solicitation of a minor.
According to an affidavit of complaint, ERPD responded to 1503 McDonald Road to serve a Hamilton County warrant against Marcus Lorenzo Thomas Jr. When officers contacted Thomas in room 119 they encountered a 16-year-old girl.
The girl told police that Thomas had groped her against her will and that she had told him to stop. According to the girl, Thomas offered her methamphetamine in exchange for oral sex.
According to the report, the girl told police that she believed Thomas would have raped her if police had not come to serve the warrant.
The report states that when Thomas was arrested, authorities asked him if there was any "contraband" inside the room. Thomas told them that he had some marijuana in a pack of cigarettes.
According to the report, when Thomas was transported to the East Ridge Fire and Police Services Center, officers there located 15 dosage units of heroin inside a cut-out portion of the waistband of his jeans.
Thomas, 28, of a North Chamberlain Avenue address in Chattanooga, was charged with felony Possession of Heroin, Simple Possession of Marijuana, Sexual Battery, and Solicitation of a Minor. He is being held on a $100,000 bond and is scheduled to appear in East Ridge Municipal Court on July 9.
_ On Wednesday, a traffic stop led to the arrest of a Rossville man on drug charges. Jonathan Moore, 25, of a Westside Drive address, was charged with Possession of Methamphetamine, Possession of Drug Paraphernalia, and Criminal Impersonation after police stopped his car due to a registration violation.
According to an affidavit of complaint, police stopped the Honda and spoke with the driver. Moore, who was in the back seat, initially gave officers the name of his brother, as the man had active warrants out of Hamilton County. Once his true identity was determined, Moore was placed into custody.
According to the report, when Moore was searched police found a glass pipe,1.3 grams of meth, and a small digital scale in his front pocket.
The driver of the Honda was issued a citation and left the scene. Moore was taken to jail. He is due in municipal court on July 9.