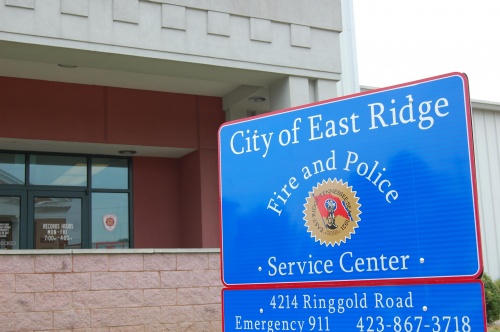 The following information was compiled from ERPD "pass along" reports.
Nov. 12 Day Shift
1410 Mack Smith Road (Budgetel)- Unknown Trouble-
The caller advised of a domestic disturbance in the motel room next door. Upon arrival Robert Smith was arrested and charged with domestic assault.
6514 Ringgold Road (Mapco)- Suspicious Vehicle and Persons-
The caller advised of a silver Mercury in the lot with the occupants digging through trash cans. Upon arrival police traffic stopped the vehicle as it left the lot. Christian Cooley and two other men were encountered in the vehicle. Cooley was found to have county warrants for drug paraphernalia. He was transported to 601. The vehicle was towed by Broomes.
3707 Wiley Avenue- AOA-
Police responded with codes regarding a heavy rat infestation of the residence. Police were able to locate the owner at an address on Ealy Road.
525 South Saint Marks Avenue- Domestic Assault/Suicidal Threats-
Dwight Land was arrested following a short standoff with police. He has been charged with domestic assault.
Warrant Service-
Soloman Pierce was served an East Ridge alias/capias at 601.
*********************************************************************
Night Shift
3657 Ringgold Rd. / Arrest:
Mario Boston was taken into custody for driving on revoked for DUI at this location.
5301 Ringgold Rd. / Narcotics:
Walgreens called regarding two parties they felt were attempting to fill prescriptions fraudulently. Police made contact with the two parties. Dakota Kletschka was taken into custody and charged with Possession of Schedule I ( heroin ), Possession of Schedule III, Possession of Schedule IV, Possession of Drug  Paraphernalia, and Criminal Impersonation. She was also served with four East Ridge warrants. Josh Keiser was taken into custody and charged with Possession of Methamphetamine, Possession of Schedule I ( heroin ), Possession of Paraphernalia, and Tampering with evidence. Keiser was also found to have several felony warrants through Hamilton County.
1014 John Ross Rd (East Ridge Elementary) / warrant service:
Police were called to this location in reference to an alarm. Upon police arrival, police made contact with Mackenzie Williams who stated that he is a janitor for the school and that he fell asleep at 2:30 p.m. He stated that when he woke up, the school was closed and everyone had gone home for the day. Mr. Williams's supervisor responded to the location to lock the doors and reset the alarm. After doing a warrants check it was found that Mr. Williams had an East Ridge warrant for Driving without a driver's license. Mr. Williams was served his warrant and was transported to the Hamilton Co. Jail.
604 Bacon Trail / Domestic Disorder:
Police responded to a domestic disorder.  Police spoke with both parties and examined all signs of an altercation.  Police were unable to determine primary aggressor.  One of the parties, a woman seven weeks pregnant, was transported to Erlanger to check the condition of her baby.  The male refused medical attention and was released.  Both parties went separate ways.