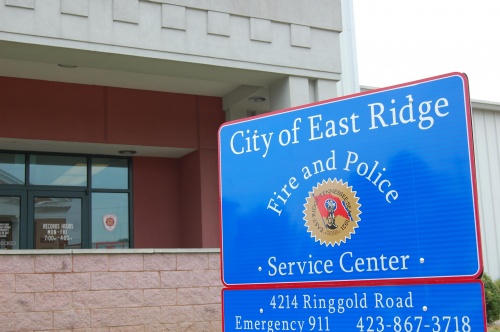 The following information was compiled from ERPD "pass along reports" provided by the administration.
10/11/2020 Day Shift
5611 Ringgold Road (citizen assist): police stood by while the fire department assisted in opening a vehicle after parents had accidentally locked their infant inside their car.
6710 Ringgold Road (vandalism): employees of the Best Western filed a report after a customer vandalized a room overnight as a result of what they believe was a fight. The hotel will be resolving the matter by billing the customer's credit card.
10/11/2020 Night Shift
915 South Seminole Drive Apt. 45- Open Door- 20-013592- RP reported her neighbors' door was left open and all the lights were off. Officers checked the apartment and shut the door.
1417 St. Thomas St (Bleeding): 15-year-old juvenile male transported to TC Thompson after punching/breaking a window at the Motel 6. (20-013595)
702 Marlboro Ave/ PI (20-013591): Police arrested Scott Austin for public intoxication after he caused a disorder with his father at the East Ridge Police department.
1417 St Thomas St/ Disorder: Police were called to the Motel 6 for a white male outside the building cursing and throwing an ashtray. The male was located and identified as Michael M. The man was checked for warrants and sent on his way.
1503 McDonald Road- Child Abuse/ Overdose- 20-013594– Police were called to Parkridge East Hospital for a kidnapping call. Bynom Williams was brought into the hospital by some friends after he overdosed in the motel room. They then left with his seven-year-old child. After a thorough investigation by patrol and CID, it was determined that the juvenile was returned home by another friend. Warrants have been issued against Williams for child abuse.
4222 Ringgold Road- DUI- William Maddox was arrested for DUI.