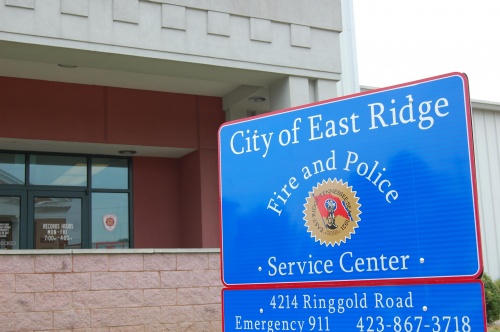 The following information is courtesy of ERPD "pass along" reports.
Oct. 23 Day Shift
3725 Fountain Avenue (The Belvoir)-
Disorder Prevention- The caller requested police assistance with retrieving his belongings from apartment 67.
807 Merrimac Circle-
Warrant Service- An anonymous caller advised two wanted persons, Christian Woods and Warren Muir were at this location. Upon arrival officers spoke to the homeowner. She advised the two were not on scene. Both men have Hamilton County warrants.
Officers responded back to this address with Sheriff's deputies to attempt to locate the fugitives. They were still not on scene.
5002 Newport Drive-
Property Damage- A city garbage truck accidentally pulled a low hanging phone line from the exterior of the residence while picking up a garbage can.
John Ross Road (between South Crest and Ringgold Road)-
Suspicious Person- Multiple callers advising of a black male in the area knocking on doors and walking in the street. Police responded but were unable to locate the elusive subject.
6674 Ringgold Road (Rodeway Inn)-
Narcotics/Arrest- Police were driving through the parking lot of the Roadway Inn when a silver Nissan occupied by 2 persons with Oklahoma registration (drd145) was observed.  Officers spoke with the occupants, Ty Carter and David Jones (dressed as a female).  Carter and Jones stated they were waiting on James Schneider, who had gone inside the hotel to meet a girl.  Officers drove around the parking and observed a burgundy van (Tn W5990M) interacting with Jones in what looked like a "hand to hand" exchange of narcotics. Officers attempted to stop the van but the vehicle refused to stop and fled on I-75 North. Officers did not pursue, rather returned to the Roadway Inn to again speak with Jones and Carter.  Both parties stated they did not know the occupants of the van. Jones, the owner of the vehicle was asked and granted consent to a search of his vehicle. Several items of drug paraphernalia were located. Officers then went inside the hotel to find and speak to Schneider. Upon Schneider seeing officers he fled on foot through the hotel and across Ringgold Road.  Schneider was taken into custody after a brief foot pursuit.  All three were charged with possession of paraphernalia. Schneider has active warrants from Catoosa County.  Schneider was additionally charge with evading arrest.
950 Spring Creek Road (Spring Creek Gardens)-
Vehicle Burglary- The caller advised sometime between Sunday and today an unknown suspect entered his unlocked vehicle and took the title.
5332 Oakdale Avenue-
Disorder- The caller advised her son and his girlfriend were arguing. Police responded and advised them to quit.
*********************************************************************
Night Shift
4222 Ringgold Rd (Mental Health):
A man stated to officers that he wished to hurt himself due to dealing with depression. Police transported him to Parkridge East ER for a mental health evaluation.
1407 Mana Lane Apt 3 / Mental Health:
Police responded to this address to take the resident into protective custody. He had already been issued a Certificate of Need by Chattanooga Mental Health Court. He was not compliant with officers' requests to open the door to his apartment. Police had received a court order to make entry into the home to take him into protective custody and to be transported to get a mental health evaluation. At approximately 2030 hours East Ridge Police Department Swat Team made entry into the home using a key that was provided by management of the apartment complex. The man was taken into protective custody. He denied emergency medical attention. He was transported by Police to Erlanger Behavioral Health without incident.