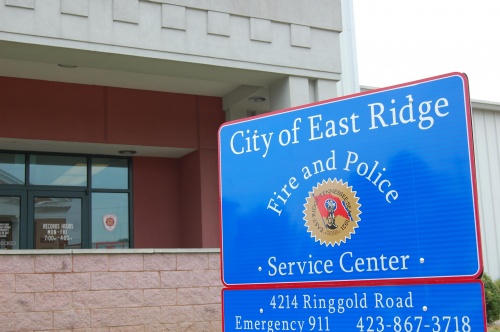 _ 1441 N. Smith Street: Police were dispatched to the Holiday Inn Express on Wednesday morning on a suspicious person complaint. According to a police report, the desk clerk told officers that a woman had been lingering in the lobby restroom for about an hour. The clerk told officers that she suspected the woman may be stealing items from the motel. The clerk gave officers a description of the woman and said that the woman may currently be hiding in bushes outside the motel.
Officers made contact with a woman who identified herself as Oksana Timoshchuk. The woman said she was not a guest at the motel and, according to the report, gave conflicting statements to officers about why she was there. Police requested and were given consent to search the woman's purse. The report states that police found a split aluminum can bottom that had residue on it in her purse. The report states that the can bottom is a common item used in melting narcotics for IV use.
The motel clerk went inside the restroom and discovered that two pieces of wall art were missing from the business. The report states that police were given permission to search the woman's luggage bag where they found two pieces of art valued at $600. After being placed into custody, police discovered 1.2 grams of suspected crack cocaine in the woman's front pant pocket.
The woman was taken to the Hamilton County Jail after requesting medical treatment at Parkridge East Hospital, where she continued to identify herself as Oksana Timoshchuk. The report states that throughout her duration in custody, the woman was uncooperative. At the jail fingerprints revealed the woman' true identity as Karen Johnson.
 Johnson, 47, of a Dodds Avenue address, was charged with ,  Possession of Crack Cocaine, Possession of Drug Paraphernalia, Theft under $1,000 and Identity Theft. She is due to appear in East Ridge Municipal Court on April 18.
6725 Ringgold Rd.: Police were dispatched to the East Ridge Flea Market at this address on Saturday on a reported theft. According to a police report, officers spoke with a booth vendor who said a man took off out the door with a pistol after showing it to the prospective buyer. The victim said that the man was checking out the the CZ P 9 mm handgun in the front of his booth that is situated near the front door, when he took off. The victim told police that he chased the man out the door but was unable to catch up with the thief. The report states that the victim told police that the suspect was last seen entering a  silver four-door car and speeding off. The pistol is valued at $700.