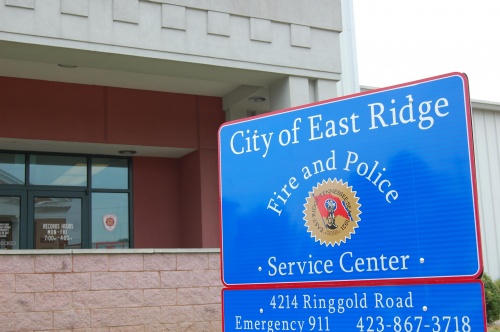 _ Ringgold Road: An officer on routine patrol just after 3 a.m. Monday morning saw a man traveling east on a bicycle. According to an affidavit of complaint, the officer had prior knowledge of the cyclist, Tony Chase, having an active warrant for the man's arrest. When the officer stopped Chase, he saw what appeared to be the top of a glass pipe sticking out of his shorts pocket. The report states that glass pipes are commonly used to smoke methamphetamine.
According to the report, when the officer asked Chase what else he had in his pockets, the man told him he had more pipes, a small amount of marijuana, methamphetamine and a few pills. The report states that upon verifying the warrant, Chase was placed in custody. Upon searching Chase incident to arrest, the officer found six Tramadol pills (Schedule IV), 4.5 grams of suspected methamphetamine (Schedule II), a small amount of marijuana and three glass pipes with suspected methamphetamine residue on them. In addition, the officer searched Chase's backpack and found three digital scales.
Chase, 49, and is homeless, was charged with various drug crimes and taken to the Hamilton County Jail. He is due to appear in East Ridge Municipal Court on April 25.
_ 1716 John Ross Rd.: Police responded to the address on Sunday afternoon in reference to a domestic assault. According to an affidavit of complaint, when police arrived they spoke with a woman who told them that she and her boyfriend, Mark McDaniel, were arguing over personal matters. According to the report, at some point during the argument, McDaniel became angered and threw her up against the wall while holding her by her throat. The woman told police that McDaniel then threw her on the bed and continued to choke her while he pinned her down. According to the victim, McDaniel told her that he would put her in a grave and threatened to bust her daughter's lip.
According to the report, the victim's daughter told police that he saw McDaniel holding her mother down on the bed. The report states that the victim's daughter left the house and contacted police from a neighbor's phone. The report states that police saw that the victim had redness around her throat and bruising on her right bicep. The victim was taken to Parkridge East hospital for evaluation.
McDaniel, 43, was arrested, charged with Aggravated Assault (Domestic) and taken to jail. He is due to appear in municipal court on April 25.