The following information was compiled from ERPD "pass along reports."
April 08 – Day Shift
4400 Bennett Road (supplemental):
The East Ridge Middle School SRO contacted police stating the teacher involved in the disorder at the school on a previous date now wants to pursue charges. Neither the teacher or student involved were present today. (22-004817)
1000 Bass Pro Drive (fugitive):
Tyler Miller was arrested on active out-of-state warrants and was charged with possession of drug paraphernalia. (22-004867, 22-004868)
4214 Ringgold Road (warrant service):
Kiara Stamps was arrested on two active East Ridge warrants. (22-004887)
1453 S. Mack Smith Road (trespass):
Management called about a homeless woman who refused to leave their bathroom. She was trespassed from the hotel. (22-004858)
7316 Haven Hill Lane (civil matter):
The elderly resident at this address called complaining his landlord refuses to provide heat to his duplex apartment. He was advised to contact Codes. (22-004862)
1500 Keeble Street (residential fire):
ERPD assisted ERFD with a fire caused by a faulty space heater. Details concerning the fire are under investigation. (22-004865)
1500 Keeble Street (Violation of Order of Protection):
Carl Wise was arrested Tuesday for domestic assault. Wise has continued to contact the victim wanting her to get him out of jail. A warrant is being sought. (22-004869)
*********************************************************************
April 08 – Night Shift
1307 Frederick Dr (Narcotics 22-004894):
Police recovered two pounds of Marijuana after the homeowner reported receiving a suspicious package.
941 Spring Creek Rd (theft 22-004889):
The complainant reported his 1999 black Ford Ranger stolen from the Park Ridge East parking lot. Hospital staff saw Jennifer Elmer enter the vehicle and drive off. Elmer was at this location as a Marion County Inmate, released on her own recognizance earlier in the day, but being held on a CON. Marion County did not have any deputies with Elmer at the time. A Marion County LT stated Elmer is to be considered an escaped inmate through their agency. Also, in the vehicle were two firearms. Marion County authorities stated she may head back to Marion County or Florida.
1504 Truman Ave (Child Endangerment 22-004904):
Ashley Beatrice was arrested for Child Endangerment, Misuse of 911 and Disorderly Conduct following a call at this location.
3715 Ringgold Road (Criminal Trespass 22-004901):
Officers were flagged down by Food City staff regarding a female who appeared to try to pry the doors open after the store closed. Laura Domingo was trespassed from Food City following the incident.
3330 Ringgold Road (Intoxicated Party 22-004892):
Police were dispatched to check the well-being of a male party laying down in the woods behind Kingwood Audio wearing only shorts and t-shirt while it was cold and raining. Police found Christopher Tallent in said location heavily under the influence of an unknown narcotic. He was taken into custody for Public Intoxication.
900 Block Spring Creek Rd (AOA/Warrant Service 22-004900):
Christopher Torrey was taken into custody for Collegedale warrants following a traffic stop. He was issued a misdemeanor citation for Criminal Impersonation as he gave a false name and date of birth prior to admitting his identity.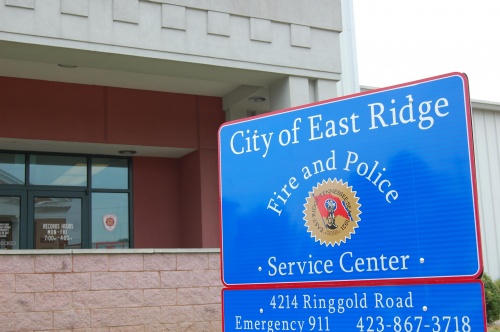 6514 Ringgold Road (Evading 22-004908):
Police stopped a red Ford Fusion at Mapco. Soon after the stop the vehicle sped away, striking other vehicles before it left the parking lot and fled south on I-75.  The suspect vehicle was BOLO'd to Catoosa County by dispatch, who quickly advised Catoosa County deputies were in pursuit of the vehicle. The Ford crashed out in Whitfield County and the driver, 18-year-old Ricardo Perez, was taken into custody by Catoosa. Perez was in possession of a backpack full of THC products and a large amount of cash. Warrants will be pursued on multiple charges.
6514 Ringgold Rd (DUI 22-004905):
Following a traffic stop at this location, police arrested Mianda Mubiayi, for DUI, Reckless driving, driving on a suspended license and multiple traffic citations were issues.
*********************************************************************
April 09 – Day Shift
4338 Ringgold Road (theft attempt):
Food Lion management reported a male and female pushed out a shopping cart filled with multiple containers of Gain detergent and cases of wine and beer. Employees were able to retrieve the merchandise from the subjects in the parking lot before they were able to load it. The suspects left in a blue Ford Windstar mini-van (TN Tag# DTN 363), which was driven by a female subject. A similar incident occurred at the Food City on 04/06/22, where two females pushed out a shopping cart full of Tide and Gain detergent before leaving in a white Toyota Sequoia. Approximate amount recovered at this time is $667. (22-004927)
*********************************************************************
April 09 – Night Shift
3900 Ringgold Road (Traffic/Arrest 22-004953):
Marcus Smith and Tysean Preston were taken into custody following a traffic stop at this location when both subjects had multiple warrants out of Sessions. Smith was also charged with Drug Paraphernalia, Simple Possession of Meth, and Possession of a firearm while intoxicated along with traffic citations.
6514 Ringgold Road (Arrest/AOA 22-004949):
Stefon Smith was taken into custody for Driving While Suspended 2nd Offense and a Red Bank warrant following a traffic stop.
6725 Ringgold Rd (PI 22-004950):
Police were called to this location for an intoxicated person. After investigating, police arrested David Glover for (public intoxication, disorderly conduct, and resisting arrest.)
6513 Ringgold Rd (Narcotics/evading related arrest):
A man was arrested after a routine traffic stop, where he evaded on foot and caught after a short foot pursuit. Police discovered nearly three ounces of methamphetamines and a large amount of money.