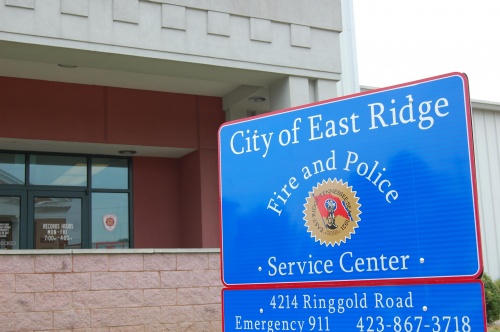 Several residents in the Belvoir Avenue area were victimized by a person driving by and shooting at cars and windows with what is believed to be a pellet gun.
According to a police report, police were called to 4224 Belvoir Ave. on Jan. 27. The complainant told police that he came out to his 1999 Ford Ranger and the rear window of the vehicle had been shattered. The report states that the window was shot by a pellet gun. Two houses west of the complainant reported that windows in their homes had been shot on the previous evening.
In one of those reports, residents at 4210 Belvoir reported that they were watching television when they heard a bang from the living room. The report states that when they got up to check it out they discovered that the glass in the picture window had been shattered. There was a small hole evident near the side of the window frame. The report states that further examination of the hole showed that it was caused by a small projectile, possibly from a pellet rifle. The couple told officers that they have no enemies are in a dispute with anyone who may have shot into the home. 
Another report of a window damaged by a small projectile was reported by the folks at 4106 Belvoir Ave. No injuries were reported at any of the locations and police have no suspects at this time.
_ Police charged a Fountain Avenue man with Domestic Assault after he and his girlfriend got into a dispute. According to an affidavit of complaint, police were dispatched to an apartment at 3725 Fountain Ave. at 3 a.m., Sunday in response to a disorder. When officers arrived they spoke with a woman who said that her boyfriend, Anthony Martin Thomas, had come home after drinking and they began to argue. The woman asked Thomas to leave and stay away from her. Thomas, the woman told officers, then went out onto the balcony to smoke and she locked the door behind him. When Thomas was allowed to come back inside, the woman told officers that he shoved her against a wall and that she hit her head. The woman said that Thomas the put his hand around her neck and pushed her towards a couch. The report states that once Thomas was on top of the woman, he placed his forearm on her neck and held her down. A witness came into the room and attempted to separate the pair. The report states that after the pair were separated, the woman walked into Thomas' room and threw his Playstation 3 on the ground. Thomas then called police, the report states. The report states that officers determined Thomas to be the primary aggressor and he was arrested and taken to the Hamilton County Jail. He is due to appear in East Ridge Municipal Court on Feb. 9.