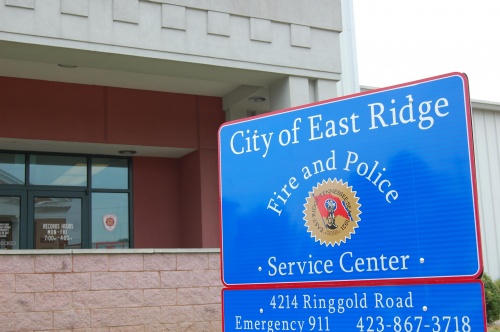 The following information was compiled from ERPD "pass along reports."
Feb.17 Day Shift
 111 Ridgeside Road (auto theft):
The resident reported the theft of her 2014 black Nissan Rogue (TN Tag# 5S46Z7) after she left it sitting in front of this residence while she was dropping off her children. According to the victim, the keys were in the ignition, and it was running. (22-002239)
3808 Wiley Avenue (citizen assist):
The school security officer for East Ridge Elementary requested police transport a kindergarten student who got on the wrong bus and off at the wrong stop to her residence. Police located the child, who was in the company of her friend's family, and transported her to her residence. (22-002265)
3800 Fountain Avenue (warrant services):
Tarus Earls was arrested on an active East Ridge warrant following a traffic stop. (22-001796)
1600 E. 3rd Street (warrant service):
Rayven Pierce was arrested at JDU on active East Ridge warrants. (22-001506)
1523 Keeble Street (theft):
The complainant last checked on his RV camper at Hideaway Storage thirty days ago. Today, he discovered the battery missing from it and damage to both door locks. (22-002251)
*********************************************************************
 Night Shift
4214 Ringgold Rd (Warrant Svc 22-002286):
Logan Tanner was booked on an East Ridge warrant for Alias Capias (Theft of Property) while at Hamilton County Jail.
800 block Hardin Drive (Domestic Assault 22-002288):
A woman was arrested for Aggravated Domestic Assault after she strangled her girlfriend and threw her down following the dissolution of their relationship.
3700 block Fountain Ave (Disorder):
A woman called in to report her adult son was being disorderly inside of her residence. Police arrived on scene and diffused the situation. She called in later to report the same issue. The male subject requested to be transported to Parkridge Hospital in Chattanooga.
3801 Ringgold Road (Criminal Trespass 22-002280):
Police responded to Level Up in reference to a vandalized arcade machine. On scene police spoke with the owner who wished to have an individual trespassed from the property after he shook a machine to get his prize, a golden egg. The man was trespassed and left without the egg.