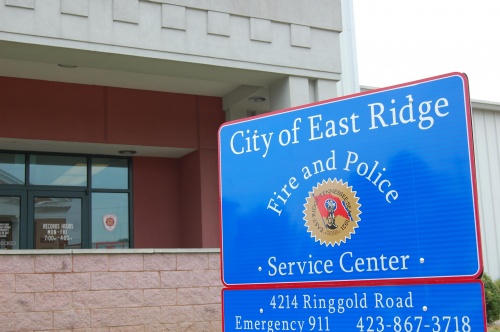 The following information was provided from "pass along" reports from the East Ridge Police Department.
July 29 Day Shift
4116 Wade Drive:
The resident stated that a check she had placed in her mailbox to send out was stolen sometime after being put into the box.  She said she was alerted to this by the postal driver who found the empty envelope in a yard.  She said the check was written in the amount of $5,000 to an individual for survey work he had completed for her business. 
941 Spring Creek Road:
Police responded to the emergency room at Parkridge East Hospital regarding a report of a delayed assault.  A woman stated that she was assaulted by her son's father while they were driving in his car. 
6101 Ringgold Road:
The complainant reported that his unlocked vehicle was burglarized on July 19th.  The victim also reported several of his stolen checks have since been used at Mack's Highway Market. 
6408 Ringgold Road:
Police responded to Dunkin' Donuts after management called about a homeless man sleeping inside the business.  Contact was made with the man who was asked to leave per management. 
1317 Blocker Lane:
The resident came to the police department to report a theft of the right side mirror from his 2004 Grand Marquis. 
*********************************************************************
Night Shift
6400 Ringgold Road:
A motorist veered off the roadway in his Chrysler sedan and struck an EPB power pole in front of Burger King.  EPB responded to the scene and repaired a damaged ground wire.  Additional damages were assessed by the EPB crew.  The motorist was cited for the crash. 
601 Walnut Street:
Loren Coppinger was arrested at the Hamilton County Jail on four warrants for forgery.
1521 Springvale Road:
Shellie Martin was arrested for aggravated domestic assault after she assaulted her uncle with a ceramic angel out of the yard. 
6514 Ringgold Road:
James Walston was arrested for driving on a revoked license. Mr. Walston was pulled over by police after a report was received of him having been involved in a disorder at McDonald's.
5700 Roper Street:
The resident reported his motorcycle stolen at this location.  The theft occurred between 12:45 am and 1:45 am.  The motorcycle is a blue and white Yamaha YZF.