The following information was compiled from ERPD "pass along" reports.
October 10– Day Shift
6401 Ringgold Road (McDonalds)- Overdose)-
Police were dispatched to the business regarding an overdose in the lot. Upon arrival a female was found unresponsive in the front passenger seat of a black vehicle. Narcan was used and she survived. An overdose report and two separate CPS reports were filed.
730 Germantown Circle (Germantown Gardens)-
Shots Fired- Police were dispatched regarding several shots being heard in the area. Upon arrival officers heard the noises and immediately recognized the sound as firecrackers. A short time later officers located two juveniles at 3725 Fountain Avenue (The Belvoir) playing with firecrackers. They were advised to stop.
3634 Helen Lane-
Theft- The complainant called to report her city garbage can missing. She was given a report number so she could get a new one.
Warrant Service-
Christopher Thornton was arrested on an East Ridge warrant and transported to 601 following a traffic stop.
Belvoir Avenue @ South Terrace-
AOA/Traffic Crash- Officers assisted CPD with a T-bone crash in the intersection.
6727 Ringgold Road (Wendy's)-
Crash Unknown Injury- Police were dispatched on a crash with unknown injuries. Dispatch advised they had received a crash alert from the area but were unable to advise on a vehicle description. Upon arrival police and fire checked the area but no crashed vehicle was located.
1044 Hibler Circle-
Suspicious Activity- The caller advised she could see an unknown white male and black male lurking around her residence. She was watching the male from work over cctv cameras. Upon arrival officers located utility company employees leaving a note for the homeowner.
I-75 North Off Ramp @ Ringgold Road-
Panhandlers- The caller advised of a white male and female panhandling at the intersection.
*********************************************************************
October 10 – Night Shift
1417 St. Thomas St (Found property):
Motel 6 management called to report that they had found a clear baggie of drugs on the top step of the outside stairwell. Police collected the narcotics and entered them into property and evidence.
6674 Ringgold Road (disorder):
A woman and her husband were involved in a loud disorder in room 156. At the request of hotel management, police directed both parties to gather their belongings and leave the hotel and advised them that they were criminally trespassed.
6509 Slater Road/ Intoxicated Party:
Police were dispatched to Sugar Plum Antiques to investigate an intoxicated party. Upon arrival police spoke with the subject whom is a mental health consumer. He stated that he is on new dosages of medication. Police escorted subject back to his room at the Budgetel Motel.
5707 Ringgold Road (Broken down vehicle/Driving without a license):
Police stopped with a broken down vehicle in the exit of Dollar General Store. Upon speaking to the  driver, James Mark Leon Jr., he stated that he was out of gas.  Police assisted with transport to Valero gas station and returned the driver to his truck.  Police ran license information which returned as OK ID only.  Police instructed the driver to park the truck until he could find a licensed driver to operate it.  While the officer was checking with Dollar General management, Driver drove off and was last seen turning North on East End Ave.  Warrants are being sought for driving without a license.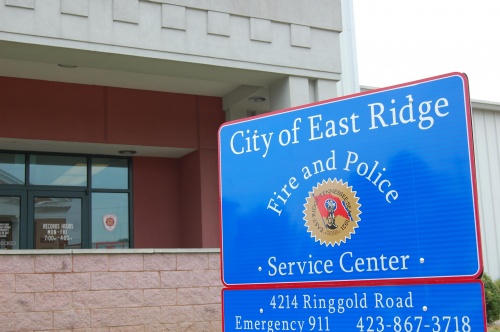 1410 Mack Smith Road (Disorder):
Police responded to the Budgetel regarding a disorder. Dispatch advised there was an intoxicated male party in the lobby. Upon arrival police made contact with the party, Forrest Willing. Willing appeared to be intoxicated on an unknown substance. Willing was taken into custody for public intoxication.
4214 Ringgold Rd. (Assist other agency):
Police were approached a male party at 405 who stated he had information about the Coyote Jacks shooting. Once the male party observed that officers were wearing body cameras he advised he didn't want to be recorded and left the scene. Police passed on what little information they had obtained to the Chattanooga Police Department.
1200 S. Seminole Drive/Hit and Run:
A south bound black Nissan Sentra banged mirrors with a white Lexus traveling north bound. The Nissan kept going, turned right on Shadowlawn Drive before crashing into a culvert. The driver ran on foot leaving the vehicle there.
*********************************************************************
October 11 – Day Shift
11 Crescent Park (suicidal party):
Van Buren County requested police attempt to locate a suicidal person from their county. Police checked the area but were unable to locate him.
Ringgold Road at N. Mack Smith Road (DUI):
Stephanie Newport Allen was involved in a crash at this intersection and was arrested for DUI and transported to Hamilton County Jail.
6712 Ringgold Road (theft):
Complainant stated an unknown suspect entered his storage unit and stole two robes, a hat and miscellaneous stuffed animals. There was no forced entry into the unit.
*********************************************************************
October 11– Night Shift
3725 Fountain Ave, Apt 96 (Burlgary):
Complainant reported that his residence was broken into while he and his family were on vacation.  The complainant reported that a Xbox One, Playstation 4, games, and a stereo were taken from the residence.  No suspect information at this time.
2005 E 33rd St (Recovered Firearm):
THP recovered a stolen Ruger .380 caliber pistol during a traffic stop. The pistol was originally stolen on October 3, 2019 at the Circle K in East Ridge. Removed from NCIC.
1615 E State Line Road/AOA:
East Ridge Police assisted Catoosa County Fire with a residential fire in Georgia. East Ridge used two fire extinguishers to extinguish the fire on the back porch.
1227 John Ross Road/MVC/DUI:
Byron Baker was arrested for D.U.I after wrecking his motorcycle in a driveway at this location.
6514 Ringgold Rd (DUI):
Thomas Ragland Jr. was arrested for DUI 2nd, implied consent, and failure to maintain lane following a traffic stop at this location.
3814 Altamira Drive (AOA):
After responding to a shots fired call in the area police observed a vehicle at 3814 Altamira Drive. The residence at this address is currently condemned by the city of East Ridge. Officers made contact with Sam Mcallister. Mcallister had an active warrant through sessions and was transported to the Hamilton County Jail>
5600 Ringgold Road (DUI Arrest):
Jeffrey Bailey was arrested for Driving Under the Influence following a traffic stop in this location.
*********************************************************************
October 12 – Day Shift
1600 Prigmore Road (drug possession):
Kevin Granados, a vehicle passenger, was issued a misdemeanor citation for simple possession of marijuana following a traffic stop at this location.
3715 Ringgold Road (shoplifter):
Savannah Bryant was criminally trespassed from Food City after eating two donuts inside the store and leaving without paying. Management did not wish to prosecute. Ms. Bryant was then transported to Hamilton County Jail on an outstanding warrant through Ft. Oglethorpe.
1410 N. Mack Smith Road (mental illness):
Fire, police, and EMS responded to a psychiatric emergency in room 3218. Upon arrival a male subject was found to be in a manic state. He was transported to Parkridge East for a medical evaluation.
6514 Ringgold Road (loitering):
Police responded to the Mapco regarding an unwanted person. Upon arrival police encountered Patricia Gordon in need of transportation to a different hotel after being kicked out of the Waverly. She was able to book a room at Motel 6. A field interview was completed.
**************************************************************
October 12 – Night Shift
1515 Heather St (Suspicious):
Reporting party called in stating she saw a male standing in the road. She stated she yelled at him, but he did not move. Police searched the area but were unable to locate anything.
3626 Wimberly Dr/MVC/Arrest:
Austin Blackmon was arrested for reckless driving, simple possession and drug paraphernalia at this location following a crash.
*********************************************************************
October 13 – Day Shift
Annery Pino called to report the theft of her son's bicycle. Police located the bicycle a few doors down.
4305 Lazard Street (disorder):
Police responded to a report of ongoing disorders with neighbors as 4304 Lazard. Parties were advised to not engage each other.
**************************************************************
October 13 – Night Shift
403 McBrien Rd (Alarm):
Police responded to a motion alarm at the Physicians Care medical facility. The building appeared to be secure and there was no signs of forced entry.
1521 Keeble St (Suspicious Activity):
Reporting party stated that there were several individuals arguing inside the fence line of the Hide Away Storage. Police responded but did not locate anyone.
601 Walnut St (Warrant Service):
Jason Cothran was arrested at the Hamilton County Jail on an Alias Capias warrant for Driving on a Revoked License.