The following information was compiled from ERPD "pass along reports" provided by the administration.
10/14/2020 Dayshift
302 Dunlap Avenue (auto theft recovery): a 2020 Nissan Versa, stolen in East Ridge, was recovered by Chattanooga police. The vehicle was removed from NCIC, and the owner was contacted.
6725 Ringgold Road (shoplifting): Karen Liles was arrested at the Family Dollar for shoplifting. While attempting to ditch the stolen items as police approached, she dropped her syringes. Police also found where she had been issued a trespass warning for the property several months earlier. She was arrested for theft, possession of drug paraphernalia, and trespassing.
6725 Ringgold Road (suspicious activity): three juveniles were observed parked behind the Chattanooga Mercantile. The juveniles admitted to smoking marijuana earlier. They were released to their parents.     
1517 Tombras Avenue (warrant service): William Anthony Joyner was taken into custody at the East Ridge courthouse for a Capias for Driving on Revoked/Suspended/Cancelled DL. He was transported to 601 Walnut Street.
4401 Ringgold Road (criminal simulation): Robert Travis Olskey was arrested for driving on revoked for DUI and criminal simulation after attempting to pass bad checks at Mack's Highway Market.
601 Walnut Street (warrant service): Aron Lopez was arrested at the Hamilton County Jail on active East Ridge warrants.
10/14/2020 Nightshift
1417 St. Thomas Street- Suspicious Activity- 20-013730- William Wilson was arrested on a Hamilton County Warrant and transported to the Hamilton County Jail.
 1615 Prigmore Rd/ Assist Fire: Police assisted the fire department with a wire that was arcing on a tree. EPB responded and relocated the wires.
 800 South Germantown- Found Property- 20-013726- Reporting party located a wallet and keys. The items were placed into property as found property.
4214 Ringgold Road- Supplemental/ recovered property- 15-9005- Shawn Williams was arrested by New Castle Police Department in Delaware for being in possession of a stolen firearm from East Ridge.
1417 St Thomas St/ Narcotics arrest (20-013731):Police arrested Darian Dedman for possession of Meth and possession of drug paraphernalia following a consensual encounter at this location.
203 Windmere Dr.- Vehicle Burglary- 20-013739- Resident called in stating he saw someone on his camera walking around their property. Upon arrival police determined the suspect entered the vehicle and ransacked it, but the resident told police later nothing was missing. Police searched the area for an unknown race/gender suspect wearing a dark colored hoodie and dark colored pants. The suspect had what appeared to be a mask over their face as well. The subject walked south from 203 Windmere. Police, along with CPD, searched yards in the area. While in the area CPD had a silver in color SUV take off while attempting to conduct a traffic stop. Unknown if the two were related.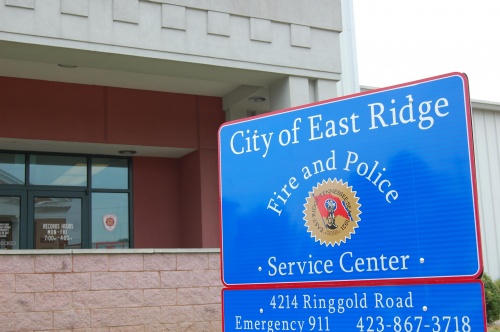 4248 Kenton Drive- Narcotics violation- 20-013722- Cameron Burton was arrested for possession of drug paraphernalia and possession of meth.
1417 St Thomas (225)/ Disorder: Employees of the Motel 6 stated they observed multiple peopled coming in and out of room 225 and people fighting. Police located Blake Dlouillard, he advised things were simple verbal between him and a unknown female who left the area. Management told Mr. Dlouilard to pack his belongings and leave.
6600 blk Ringgold Rd/ traffic stop (20-013742): Police wrote Dana Cadorette a misdemeanor citation for schedule IV following a traffic stop.
6513 Ringgold Road – suspicious activity/juvenile – a concerned citizen reported to police that two white female juveniles were with an older black male party at the Waffle House. Police made contact with Christopher Suttles. Also with him in his vehicle was 19-year-old female, who was aware she looked much younger, and a 16- year-old female. Police were advised they were co-workers at Wendy's in East Ridge and were just there for food. Suttles was arrested on a Hamilton County warrant. The 19-year-old woman was picked up by her father. One of the juvenile's refused to leave with her mother, as she alleged her mother has been violent to her in the past. The mother later arrived and transported the girl from the scene. Police were soon called to their residence on Camp Jordan Pkwy as the juvenile was being unruly. A CPS referral will be made due to the allegation of physical abuse.
728 Frawley Rd- Suspicious activity- report of suspicious activity and possible attempting theft from vehicle(s).  Silver SUV.  Vehicle spotted Ringgold Road and Mac Smith.  Attempted to stop vehicle, possible late model Buick, but it fled west bound. Vehicle had no tail lamps or plate. 
6513 Ringgold Road- AOA/ Driving while suspended– Christopher Suttles was arrested on a Hamilton County warrant and driving while suspended.