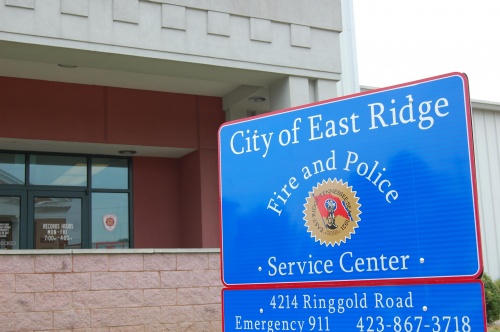 The following information was compiled from ERPD "pass along" reports.
Sept. 30 Day Shift
4115 Ringgold Road #103 (Citi Ink):
Vandalism- Police were dispatched regarding a broken window at the business. Sometime between 2030 hours 9-29 and 0830 hours 9-30 an unknown suspect busted the front window of the business. A check of the building showed nothing appeared to have been stolen. There may be video footage of the incident, but it currently cannot be accessed.
Later in the day officers were able to view video of the incident taken by a security camera across the street. Several cars are seen driving by around 0357 hours when the window starts to crack and then crumbles out of its frame. It is currently unknown what caused the window to break apart.
109 Hilldale Drive:
Vehicle Burglary- Upon arrival police contacted the complainant. She advised sometime between 1930 hours 9-29 and 0710 hours 9-30 an unknown suspect entered her vehicle and took a phone charger. Due to additional reports it is believed the time frame was closer to 0500 to 0710 hours. There is no video.
208 Brookwood Drive:
Vehicle Burglary- Upon arrival police contacted the complainant. He advised he left his residence at 0500 hours and upon returning home at noon the driver side door was open. He advised nothing appeared to be missing. There are no suspects or video.
1510 Maxwell Road (East Ridge Post Office):
Vandalism- Sometime before 0600 hours an unknown suspect entered the two exterior mailboxes. It is unknown how many or what kind of mail has been stolen. There are no security cameras in the vicinity that would have recorded the break-in.
1029 Greenslake Road:
A man came to the ERPD lobby to report a fraudulent account opened in his name at Regions Bank. The victim said he discovered the account this past weekend when he received his bank statement. There are currently no suspects.
6708 Ringgold Road (Circle K):
Warrant Service- Jacob Fisher and Joseph Johnson were arrested on warrants through Catoosa and Hamilton counties. They were transported to 601.
6701 Ringgold Road (Shell Station):
Warrant Service- Phillip Raleigh was arrested on Walker County warrants and transported to 601.
4214 Ringgold Road:
Romel Koon was served an East Ridge warrant at 601.
4214 Ringgold Road:
Johnathon Black was served an East Ridge warrant at 601.
4320 Bennett Road (East Ridge High School Band Building):
Theft- The band director advised a student may have taken his phone from his desk. The phone was pinged by the victim and was showing in the area of Siskin Hospital, the child's mother's place of employment. Police contacted the child's mother and she advised she would look through the child's belongings for the phone and call police back. A short time later the mother called advising she had found the phone and would return it. The band director declined prosecution at the time of the report.
*********************************************************************
Night Shift
5301 Ringgold Rd. / Prescription Fraud:
Robert Murff II was taken into custody and charged with prescription fraud after he attempted to fill a fraudulent prescription at this location for Oxycodone. It was discovered the Dr. listed on the prescription did not match the address as well as the pharmacist stated the quantity and dosages of the prescription were way to high.
1521 Springvale Rd. / Suspicious Activity:
Police responded to this location after it was reported by the resident there were noises coming from the back yard. Police checked the area but were unable to locate anything out of the ordinary.
7 N Lynncrest Drive / Vehicle Burglary:
Complainant called to report that someone had gone through her vehicle the night before.  She advised that it happened between 1930 on 09/29/19 and 0730 on 09/30/19.  Glass advised that nothing of value was taken from the vehicle.
201 Windmere Drive / Suspicious Person:
Complainant called police to advised that she had camera footage of a suspicious party that was on her property.  She advised that the party rang the doorbell and covered his face with his shirt.  The woman advised she believed that he was responsible for a package being moved from her porch to the street.  The complainant was able to retrieve the package with nothing missing.  The party appeared to be a black male approximately 14 years of age.  The party was wearing a blue boys and girls club t shirt.