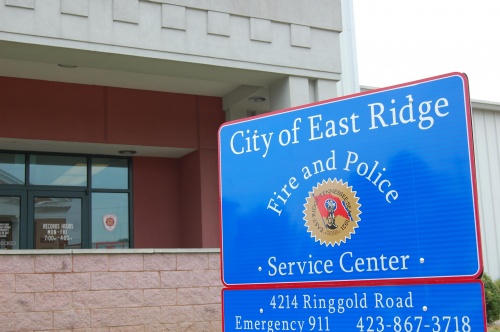 The following information was compiled from ERPD "pass along reports."
Sept. 22 Day Shift
5300 Ringgold Rd-
Joe Goad was arrested for DUI following a crash at this location
2104 Dabney Dr-
Parkridge Valley advised that a female subject had left their facility while being treated for suicidal ideations. Police checked the location for the party but were unable to locate.
4214 Ringgold Road (child abuse/neglect):
A report was received regarding child abuse/neglect on a juvenile male. The juvenile did present with a facial injury. CPS responded to conduct the investigation along with Det. Massengale. The parents were met. The investigation ended with findings indicating the injuries to the juvenile's face were self-inflicted and all allegations of child abuse were found to be unfounded at this time.
1400 San Hsi- Passer-by
Reported seeing two teenagers physically fighting. Police checked the area but did not locate anyone.
1300 block San Hsi-
The complainant stated while walking home from the bus stop a younger male, approximately 16-years-old, wearing a black face mask and navy jacket with hoodie pulled up, punched him approximately three to four times and stole his red jacket and gray Adidas backpack.  The complainant further advised he was robbed walking home from school approximately one month prior by a different suspect that did not get reported, however, he did show police a scar that he stated was from the previous incident.  Extra patrol was requested between 14:20-14:40 between Spring Creek Road and 1300 block of San Hsi Drive. 
356 Camp Jordan Rd-
A woman advised someone slashed her tires at this location. Warrants pending further investigation.
4214 Ringgold Rd-
Warrants were faxed to the jail for Tarek Baker
*********************************************************************
Night Shift
4150 Ringgold Road / Disorder: 
Shateria Jones was arrested for disorderly conduct and resisting arrest after attacking a woman in the check-out area of Walmart.  Both women were involved in a verbal altercation prior to police arrival.  They separated on their own until both parties met again in the check-out area.   Ms. Jones rushed the victim but she quickly fended off the attack with a can of mace.  Police intervened taking Ms. Jones into custody. 21-013774
4214 Ringgold Road / Warrant Service:
Terrence Neal was served with five forfeiture capias warrants while in custody at Silverdale. 21-013779
1460 Mack Smith / Catalytic Converter Theft:
Police responded to this location in reference to a theft of a catalytic converter from a Honda element. 21-013776
6500 Burr Street / Fraud:
The complainant reported to police that he had placed a deposit for rental of this property but later determined that the person in which he attempted to rent did not own the property. Report on file.  21-013775
4214 Ringgold Road / Warrant Service:
Martimus Smith was arrested for an active East Ridge Warrant.  21-013772
100 Interstate 75 South / Vehicle Pursuit: 
Chattanooga initiated a pursuit of a Chevrolet Avalanche believed involved in a robbery.  East Ridge joined the pursuit.  The Avalanche was spiked in the 1500 block of Mack Smith Rd.  The driver shot at police during the pursuit.  The man was taken into custody at 23 Crawley Rd. off of US 41 near the intersection of Graysville Road.  21-013780