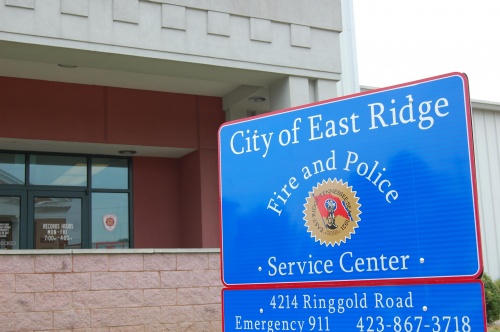 The following information was compiled from ERPD "pass along" reports.
September 14 Day Shift
1021 Greenslake Rd.- Burglary (22-012809)
The complainant reported an unknown suspect had entered his storage building between 0700 hrs.- 0900 hrs. this morning. He stated he had accidently left his keys hanging in the deadbolt to the door. He believed he may have scared the suspect off before the suspect could get away with anything. He did discover his mountain bike laying in the yard and various items moved around. At time of report he did not notice anything missing.
4350 Ringgold Rd. -Theft (22-012812)
The assistant manager of the Discovery Outlet stated an unknown male entered the store and stole a $289 Milwaukee cordless impact wrench. He stated upon reviewing CCTV the man was in the previous day staging the tool. The suspect was observed leaving in a "beat up" 2010 Chevy HHR GA tag TDP9704. Police attempted to contact the person who the truck was registered but was unable to contact anyone.
500 Camp Jordan Pkwy- Burglary (22-012803)
Subcontractors for the new Twin Peaks site advised several tools, including several drills, were stolen from the property overnight.
6725 Ringgold Rd -Vandalism (22-012811)
The complainant reported an unknown party shattered the window to a side glass door at the Mercantile at the Ridge building. A small bevel was observed in the glass at the bottom of the door.
1471 Mack Smith Rd -Suspicious Person (22-012818)
Police encountered a male after Total Health Chiropractic reported he had set up a camp site behind the laundry mat near the business. The man was checked for warrants and advised of the city's urban camping ordinance and sent on his way.
1517 Tombras Ave -Suspicious Vehicle (22-012825)
Employees with the East Ridge Community Center advised a heavy-set female was observed sleeping in her dark colored Chevy Malibu behind the center. Police arrived and spoke with the female and advised her to relocate to another area.                                                 
*********************************************************************
Night Shift
1615 Glowmont Dr. (Theft from Vehicle):
The complainant reported her vehicle was entered while working at Portofinos Restaurant earlier in the day. Police observed significant prints on the back-passenger side window where an unknown suspect forced the window down but was not enough to pull a print. (22-012835)
6013 Wentworth Ave (Assault):
Police responded to an assault at this address. The victim stated an unknown female suspect drove by her and her family walking and threw a drink on her. Police attempted to locate cameras that may have captured the incident but were unsuccessful. (22-012831)
4214 Ringgold Rd (Warrant Service):
Hunter Huling was arrested on East Ridge warrants and transported to the Hamilton County Jail by CPD. (22-012846)
4214 Ringgold Road (Warrant Svc.):
Monick M. Conner was taken into custody by CPD on an active East Ridge warrant. (22-012845)
4214 Ringgold Road (Property):
A wallet was turned over to police after being located in the middle of the roadway. The wallet was submitted into property for safekeeping after multiple attempts to contact the owner. (22-012836)
6514 Ringgold Road (SIA):
Matthew Hyde was taken into custody for outstanding warrants out of Hamilton County during an encounter at the Mapco Gas Station. (22-012843)