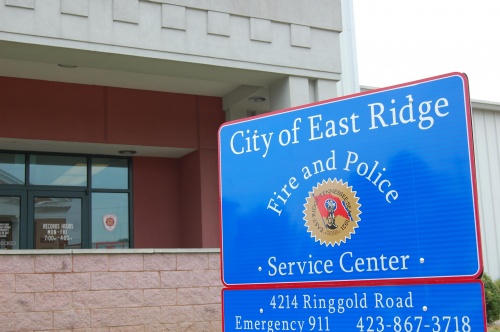 The following information was compiled from ERPD "pass along" reports.
September 19 Day Shift
6500 Ringgold Rd (Arrest 22-013060):
Carl Burnsed was taken into custody for possession of a stolen vehicle and possession of Fetanyl for resale after he was stopped for a seatbelt violation. Burnsed had just picked up another party at The Budgetel when he was observed by officers.
4145 Ringgold Rd(Theft from Vehicle 22-013059):
The complainant stated sometime during the night, after 2000 hours, person(s) unknown entered his unlocked vehicle and stole his wallet containing his identification and Visa debit card
807 Belvoir Crest Dr (Burglary 22-013068):
Police responded to this location after the complainant discovered that an unknown party had entered his deceased father's home. The complainant stated the last time he checked on the residence was last Wednesday. He stated it appeared the suspect had entered through a window in the back of the house. It is unknown at this time what may have been taken.
302 Dunlap Ave. Apt. 11 (Burglary of Auto 22-013056)
The complainant reported that an unknown suspect entered his unlocked 2022 Toyota Camry sometime during the night. He stated the only thing missing was a charging cord and a vacuum cleaner from his trunk.
T[email protected] Moore Rd. (Traffic Stop 22-013072)
CPD Fugitive officer was following a maroon Pontiac G-6 when it entered ERPD jurisdiction. A passenger in the vehicle was a juvenile suspect in a recent homicide in Chattanooga. Fugitive requested assistance in conducting a traffic stop on the vehicle. The vehicle was stopped without incident. The juvenile suspect was detained and transported to CPD police services center by CPD.
6500 Ringgold Rd (Check Well-being 22-013057):
A caller reported a male party lying on the side of the road with a box over his head near the interstate. Police checked the area but did not locate the party.
I-75 NB on ramp (Unconscious Party 22-013069):
The party called about earlier in the shift was observed on the on ramp to I-75 NB with a box covering him. EMS arrived on scene and checked on the party. The man claimed he was sleeping. He was advised to find another location to sleep.
McDonald Rd @ Hilton Dr: (Abandoned Child 22-013077):
A caller advised a six-year-old juvenile was observed walking back and forth at this location after school hours and believed him to be lost. En route to the location, the caller advised the juvenile was picked up by his father. Police spoke with Spring Creek Elementary staff who provided an address of the child. Police relocated to the address and spoke with the child's parents who advised they had recently moved and the child took the bus by accident.                                                
*********************************************************************
Night Shift
6000 Ringgold Road. (Robbery of Person):
Police responded to this location regarding a disorder between a male and female over a bicycle. It was later determined that the male party forced the female off the bike and placed it into a vehicle before fleeing the scene. (22-013086)
941 Spring Creek Road Warrant Service
Samantha Emer was taken into custody and transported to Silverdale on warrants out of Catoosa County.
4214 Ringgold Road (Warrant Service):
Kyilen Gillespie was arrested and booked at the Hamilton County Jail on East Ridge warrants, Aggravated Domestic Assault and Possession of Drug Paraphernalia. (22-013087)
4222 Ringgold Road (Suspicious):
Reporting party at the Speedway called in a male potentially doing drugs in the restroom. The subject was gone upon arrival. Police checked the restroom and did not locate anything. (22-013090)
3636 Ringgold Road (Counterfeit):
An off-duty detective working an extra job at this location was given a counterfeit $100 bill.  The manager was requesting a report be done.  The detective working the extra job called patrol to come handle the report. (22-013093)
1000 block Lansdell Road (Agg. Domestic):
Warrants are sought against Gilbert Shelton after he pointed a firearm at his wife following a physical altercation inside the residence. (22-013095)