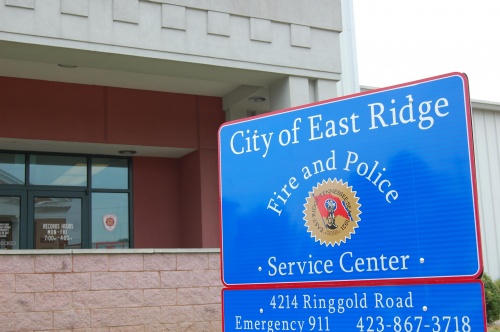 _ 6510 Ringgold Rd.: On Tuesday, police responded to the 4A's Inn in regard to an assault. According to a police report, when police arrived, the suspect, later identified as Michael William Milner, was being pinned on the ground by two witnesses.
As officers approached, the witnesses released Milner and officers patted him down. The report states as officers were patting the suspect down, a green Jaguar pulled into the lot at a high rate of speed and slammed on the brakes, narrowly missing the police officers and a group of people in the parking lot.
As officers turned and began to question the unknown person in the Jaguar, he began screaming and cursing at officers and bystanders. The man then drove off at a high rate of speed again narrowly avoiding running over a group of folks in the lot. The report states that the Jaguar circled the building and as it was leaving almost struck a police cruiser pulling into the parking lot.
The report states that the vehicle headed west on Ringgold Road at about 70 to 80 mph, almost striking another vehicle on the road. Police intercepted the Jaguar in the 5700 block of Ringgold Road and attempted a traffic stop. The vehicle stopped and police began a felony stop. The vehicle then sped away while officers stood with firearms drawn.
The report states, "at this point officers were called off the pursuit due to the restriction of the East Ridge Police Department pursuit policy."
Milner, 26, of a Whitwell Drive address in Ooltewah, was taken into custody. He was charged with Aggravated Assault, Public Intoxication, Criminal Impersonation and Vandalism.
_ 5700 Ringgold Rd.: On Tuesday, police were on a traffic stop with a 1999 Honda Civic at this location. According to a police report, both occupants in the vehicle were found to have outstanding warrants through numerous area agencies. The passenger, Michael Hunt, 39, of a Dug Road address in Ringgold, Ga., had a warrant from Soddy Daisy Police Department. Hunt was taken to the Hamilton County Jail, the report states. While at the jail, a HCSD jailer searching Hunt found that he had a black zippered baggy in the waist band of his boxer shorts. When checked, the bag was found to contained a small amount of a crystal-like substance that is consistent with methamphetamine and a set of electronic scales. The report states that warrants were taken out by ERPD on Hunt. He is being held with no bond, records show.