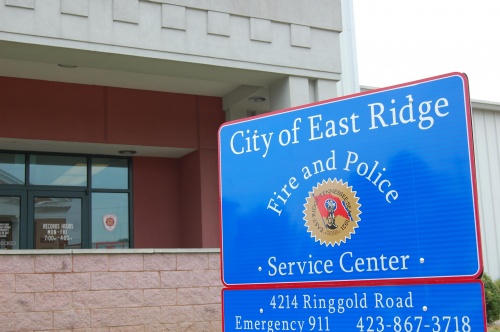 _ 4214 Ringgold Rd.: An officer was dispatched to the ERPD headquarters Sunday morning on a reported stolen auto. According to a police report, the officer spoke with a woman who said her Mini Cooper had been stolen for the second time in two weeks, this time from her Castle Drive driveway. The woman told the officer that the car had just been recovered two or three days ago. The victim said that last time she saw the car was on Saturday night as she left her house. When she returned, the car was missing again. 
The report states that when the victim got her car back after having been initially recovered, she noticed that her pink 9mm semi-automatic pistol was missing from the car. She told the officer that she reported this to the recovering agency but at the time did not have the serial number for the weapon.
The report states that both the car and the pistol were entered into the National Crime Information Center data base as having been stolen
_ 604 St. Marks Ave.: Police were dispatched to the address on Sunday in regard to "found property." According to a police report, a woman had found a wallet on McBrien Road at the entrance to Home Place. She picked up the wallet, drove home and called police. The report states that the brown wallet contained a Tennessee drivers licence, a carry permit, credit cards and a five dollar bill. 
Officer Julian Chambers took possession of the wallet and returned it to its owner who lives on Merida Street in East Ridge. The man who lost the wallet verified it was his and everything inside was still there. The man told Officer Chambers that he was in the area where the wallet was found and he must have dropped it when he got out of his vehicle. 
The report states, "(the wallet's owner) was very thankful for the actions of a good citizen."