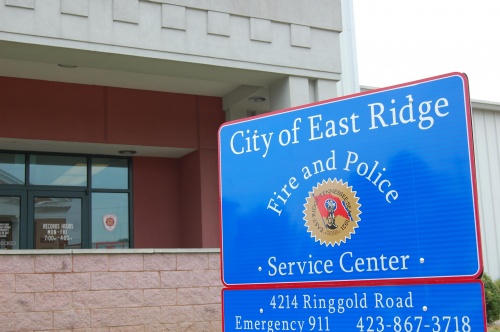 The following information was compiled from East Ridge Police Department "pass along" reports.
June 19 Day Shift
1020 McBrien Road:
U.S. Marshals and East Ridge officers attempted to take Joseph Lolley into custody. Mr. Lolley had warrants for striking a state trooper with a motor vehicle. Residents vacated the home and advised law enforcement that the subject was in the house hiding. A K-9 unit from the Chattanooga Police Department responded to the scene and located the subject, who was believed to have ingested narcotics. Mr. Lolley was taken into custody and transported to the hospital.
3560 Ringgold Road:
Police responded to Hemptronics and spoke to the complainant, who advised that he entered the building yesterday evening and noticed a skylight in the roof was open and a rake with his jacket attached to it hanging from the opening.  He said that he also noticed several items moved around inside the building but was unable to determine if any items were missing. 
6710 Ringgold Road:
The front desk clerk at the Best Western advised that a person driving a U-Haul truck damaged their awning on the building. The clerk was unsure of the time of occurrence. The vehicle was a 2013 Ford E-450. The hotel had information for the driver and vehicle.
2131 Dugan Street:
Police responded to this location for a disorder prevention.
10 Ridgeside Road:
The homeowner advised police that several male subjects were recorded on security cameras going through his vehicles.
6727 Ringgold Road:
Management called police regarding a woman and a man loitering. Both were asked to leave, but the woman lingered and began asking customers for money. Police arrived on scene and located both. Both subjects were sent on their way after being given a criminal trespass notification.
Night Shift
1417 Mack Smith Road:
Police responded to this location after receiving a report of a vehicle sitting in the rear parking lot. After contacting the occupant, it was discovered that it was an employee of the establishment that was in the car. Police issued a misdemeanor citation to Clarence Bulloch for simple possession.
4214 Ringgold Road:
Alvin Belcher and Andre Jones were arrested for East Ridge warrants.
3700 Ringgold Road:
Amber Wright was arrested on Hamilton County warrants.
1714 Tombras Avenue:
An officer was sent to assist Crisis Response with an evaluation. After the evaluation, a certificate of need was filed on the person and they were transported to the hospital.