The following incidents are from recent East Ridge Police Department "pass along" reports.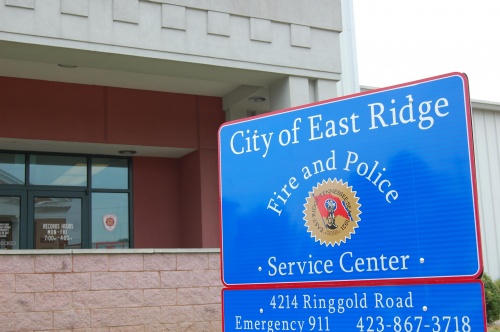 _ 1517 Tombras Ave.: On Tuesday after proceedings were complete at East Ridge Municipal Court and during transport of those individuals in custody, Patrick Faulk, repeatedly kicked the protective cage on the interior of the transport van.  The cage was damaged and Mr. Faulk was charged with vandalism. 
_ 3500 block Land St.: On Tuesday, a female subject reported that a rape occurred during a party at this location.  An investigation of the reported incident is on-going. 
_ 3920 Ringgold Rd.: Police responded to the Dollar General Store on Monday in regard to shoplifting. The manager told police that an older male and a female approached the register with about $125 in merchandise. The manager said the woman asked for a pack of cigarettes and as she walked over to fulfill the request, the pair grabbed the merchandise and left the store. The report states that store manager was able to get pictures of the vehicle and tag number which will be furnished to police.
_ 4222 Ringgold Rd.: Officers were called to the Speedway on Monday after four juvenile females were caught shoplifting from the store. Officers made contact with the juvenile offenders at the Pioneer Frontier playground. Representatives from Speedway declined to prosecute the juveniles but asked that they be criminally trespassed.
_ 1015 South Seminole Dr.: On Monday, a man reported the theft of his blue 2013 Hyundai Elantra. He told police that the vehicle was last seen in the parking lot of the Express Mart with the doors unlocked and the engine running.