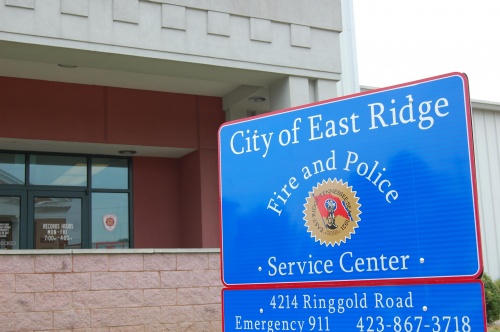 _ 941 Spring Creek Rd.: Officer were dispatched to Parkridge East Hospital, Tuesday, in regard to a delayed assault. When officers arrived they spoke with a man in the emergency room who had multiple lacerations to his face and his left eye was severely swollen dried blood around it.
According to a police report, the victim said that he and his girlfriend were walking on Stateline Road returning to their house from a trip to a convenience store at about 7:30 p.m. when a brown van pulled into the parking lot of Scott Memorial Church. The victim said two men exited the vehicle, approached the victim and began punching him without saying a word.
After the two men stopped slugging the victim, the suspects got back into their vehicle and took off own Stateline Road. According to the report, the victim's girlfriend ran back to the convenience store, called her mother who came to the scene and drove them to the hospital. 
The victim told police that the two men were white, with one wearing a black hoodie and the other a brown hoodie. When police asked the victim why someone would beat him, he said that he had no enemies and doesn't owe anyone any money.
The report states that hospital staff told the victim that he had a broken orbital bone and some internal bleeding near his eye, and would probably have to be transferred to Erlanger Medical Center for further treatment. 
There is no suspect information at this time, the report states.
_ 6700 Ringgold Rd.:  On Tuesday, while on an unrelated call, a police officer observed a woman, later identified as Susan Rebecca Hildreth, walking around the Quality Inn & Suites.
According to a police report, the officer verified that Hildreth was a registered guest at the motel. Police obtained and executed a search warrant on Hildreth's room and 2012 Nissan Maxima. The report states that a search of the vehicle and the room yielded 7.7 grams of suspected heroin, a digital scale, 12 syringes and $6,756 in cash. The report states the cash and car were seized under Tennessee law.
Hildreth, 36, of a Gleason Drive address, was charged with Possession of Heroin for Resale and Possession of Drug Paraphernalia. It is unclear when she is to appear in East Ridge Municipal Court.