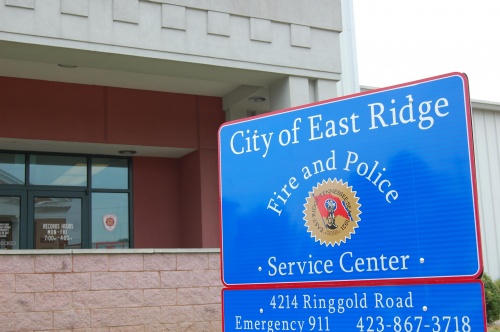 _ 3408 Lisa Dr.: Police were dispatched to the address Tuesday in regards to a disorder. According to a police report, while officers were en route to the address, dispatch advised that a juvenile had called 911 saying that his mother was beating up his grandmother and would not stop. When police arrived they met the juvenile in the front yard and could hear screaming from inside the house. 
The report states that when officers entered the house they encountered Nikki Newton, 39, standing over her mother. The mother was lying face down with her head facing away from police while Newton was kicking her repeatedly in the side and back. Police ordered Newton to back off of the victim and was detained.
The report states that police spoke with both women. After advising Newton of her Miranda rights, she stated that she had drunk six beers and two shots after getting off work earlier that evening. She began arguing with her mother over family problems and then the two "started throwing blows" at one another. Newton, who according to the report appeared highly intoxicated and was uncooperative during questioning, told police she didn't know who threw the first punch. The grandmother told police that all she remembered about the incident was her daughter attacking her and punching her repeatedly. 
According to the report, the juvenile told officers that he saw his mother punching his grandmother over and over. At one point, the boy stated that his mother grabbed his grandmother by the hair and slammed her on the ground. Afterwards, the boy said, his grandmother didn't move and he went outside and waited on police to arrive.
Newton was arrested, taken to the Hamilton County Jail and charged with Domestic Assault.
_ 3629 Ringgold Rd.: Police were flagged down by a taxi driver Friday night who explained that he was to pick up a woman at Food City, and that she was upset and being chased by a man. According to a police report, officers went to the parking lot and made contact with a woman who was later identified as Melanie Bryant. Bryant told police that she had engaged in a verbal argument with her roommate the previous day, left her abode and went to spend the night with a male friend. The male friend accused Bryant of stealing money from him, and when she tried to leave there he grabbed her hand and caused her to bleed. 
The report states that the male friend told officers that he did accuse the woman of stealing money, but never laid a hand on her. 
According to the report, when police ran Bryant's name through a criminal data base, it was discovered she had several warrants issued by Red Bank authorities. Bryant was taken into custody and transported to the Hamilton County Jail. The report states that before heading to jail police asked Bryant several times if she had anything on her. Bryant said she did not.
The report states, while at the jail officers were in the process of getting information for booking Bryant when she spit out a white pill on the booking counter and attempted to brush it off. The officer then asked Bryant to open her mouth and lift her tongue, which she refused to do several times. Bryant told police that her dentures were in the way and she removed them and placed them on the booking counter. The report states that when Bryant removed her dentures the officer noticed another pill under the woman's tongue. Bryant removed the pill from her mouth.
According to the report, jail staff conducted an enhanced search of Bryant person and found four packs of Bunavail 6.3 milligrams and a clear cigarette wrapper containing a white powdery residue "inside her vaginal area."
Bryant, 36, of an August Drive address in Hixson, was charged with introduction of contraband into a penal facility and destruction of evidence.
The report states that Bryant's dentures were broken during the incident. They were placed in evidence due to having residue from the pill discovered under her tongue.