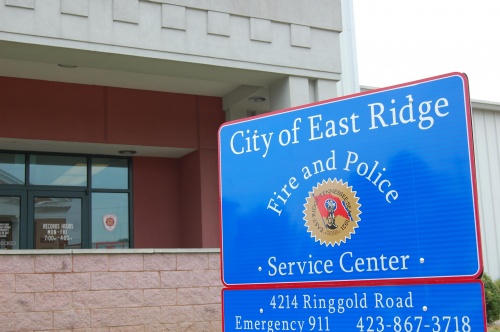 _ 4321 Ringgold Rd.:  Police were dispatched to the parking lot of Lively's Bar on Tuesday in regard to an intoxicated person. According to a police report, as officers were en route dispatch informed them that the daughter of a man along with a juvenile friend were trying to stop the intoxicated man from riding his motorcycle home from the bar.
The report states that as police arrived they encountered Michael Steele sitting on the bike with the daughter and her friend in possession of the bike's keys. Police spoke with Steele, who according to one officer was "highly intoxicated." The report states that Steele was unsteady on his feet, had trouble forming complete sentences and reeked of alcohol. 
Police then had Steele get into his daughter's car so that she could drive him home. As the vehicle drove off, it abruptly stopped. The juvenile got out of the car and screamed to police, "he just hit me, take him to jail." Steele denied having hit the juvenile, saying that he "just slapped her." The report states that the victim told police that Steele was upset and hit her one time near her right eye with the back of his hand. The witness in the back of the car confirmed the girl's story.
Steele, 54, of a Back Draft Lane address in Rossville, was arrested and charged with Domestic Assault. He is due to appear in East Ridge Municipal Court on Halloween.
_ 5500 block Ringgold Rd.: On Sunday evening, a police officer traveling down Ringgold Road heard loud music coming from a GMC Yukon in the parking lot of the Valero convenience store. According to a police report, the officer checked the registration on the vehicle and discovered the tags belonged to a Saturn. While the officer was in the process of obtaining this information, the car pulled out of the Valero lot and went next door to a car wash.
The report states that the officer spoke with the driver, Joshua Airks, saying that he was drawn to the car because of the loud music, and that the registration on the vehicle was a problem. According to the report, Airks told police that he had just purchased the vehicle and he had yet to register the Yukon in his name. Airks provide the officer with an "open title." Airks was also unable to provide proof of insurance.
According to the report, Airks was taken into custody as a result of outstanding Hamilton County warrants. When Airks' vehicle was inventoried, police found a black bag inside containing 2.4 grams of a substance believed to be methamphetamine, a glass pipe with white residue and a set of digital scales. Police also found $490 cash on the man who said he was unemployed. 
Airks, 24, of a Woodvale Avenue address in Chattanooga, was additionally charged by East Ridge authorities with Possession of Drug Paraphernalia.