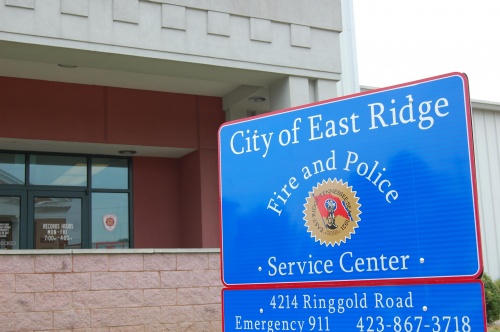 UPDATE: According to ERPD officials, the woman shot at the Cascades motel has been identified as Meagan Herrara. The investigation is on-going. Anyone with information is encouraged to contact East Ridge police at423.622.1725, or the confidential tip-line at 423.867.0016.
East Ridge police are investigating a shooting at the Cascades Motel that happened early Friday morning.
According to officials, police responded to a several 911 calls at the Ringgold Road motel at 12:06 a.m.
According to Capt. Tim Mullinax, when police arrived they found an Hispanic woman suffering from a single gunshot wound to the front of her thigh. Before she was taken to Erlanger Medical Center, the woman told officers that she had shot herself.
Capt. Mullinax said the woman, who he said was in her mid-20s, was with an acquaintance when the shooting occurred. He said that the male acquaintance was inside a room they had just rented on his cell phone when he heard a loud pop. The man went outside, found the victim and called 911.
Mullinax said the man was administering first-aid to the victim when police arrived. 
Officials said the victim's wound was from a small-caliber handgun. Mullinax said police recovered a spent shell casing and a magazine from the gun containing two bullets. However, police have not discovered the weapon.
Investigators were scouring the vicinity for the weapon, including the roof of the single-story area of the motel, attempting to locate the weapon. 
Officials said while investigating the shooting they discovered a stolen car parked on Old Ringgold Road just outside the motel.