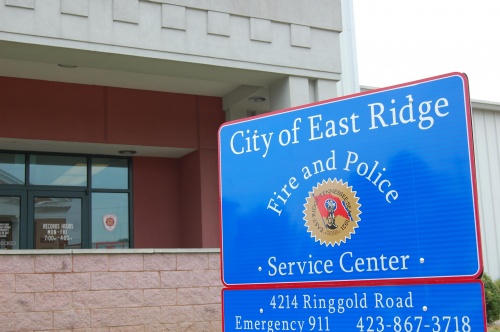 The following is a preliminary incident report from the ERPD concerning Sunday's drive-by shooting:
On 6-19-16 at approximately 19:34 hours police were dispatched to the above location in reference to multiple shots fired. Victims advised that a silver/gray Dodge Magnum drove by at a slow rate of speed and started shooting at them while they were sitting on the front porch. The vehicle was occupied by several black males wearing red. Victims advised all occupants of the vehicle were shooting. The mother of the victims advised she did not see the incident take place, but heard the noise while she was inside the house. CID responded to the scene. Police located multiple shell casings on the roadway. One vehicle sitting in the driveway was struck multiple times. One round went through the front door of the hosue and went into the wall of the dining room. The bullet was recovered by CID. The victims advised they did not know the occupants and have never seen the suspect vehicle before today. No reported injuries. 
East Ridge police are investigating a Sunday evening drive-by shooting on South Terrace.
The shooting happened in the 4000 block of South Terrace at about 7:30 p.m., officials said. Several rounds were fired, striking an SUV parked in the front yard of the multi-family house. No one was injured during the incident.
Assistant Chief Stan Allen said witnesses told investigators that the shots were fired from a passing gray Dodge Magnum that was occupied by three black males. Witnesses did not get a tag number on the vehicle.
Chief Allen said it is very early into the investigation and is asking for help from the community.
Anyone who has information about the incident is asked to call the ERPD at 423-867-7516.