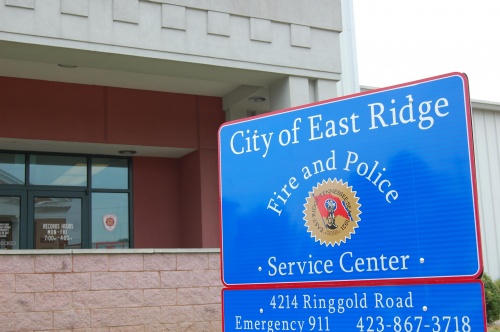 East Ridge police are investigating the shooting of a man on Edwin Lane late Friday night.
According to Hamilton County 911, East Ridge officers were dispatched to 1115 Edwin Lane at 11:46 p.m. on a person shot. Officials said that when police arrived they encountered a male victim who had been shot in the leg.
Assistant Police Chief Stan Allen said Saturday morning that the victim told officers that he was standing on the corner when a man emerged from a house at 1122 Edwin Lane and fired four shots at him, one striking the man in the leg.
Chief Allen said that several people who were inside the Edwin Lane address – which is presumably an unoccupied house – had fled when police arrived. Officers were able to locate one man who was brought back for possible identification by the victim as the man who shot him. Allen said the victim did not identify the person in custody as his assailant.
East Ridge News Online will update this story when more information becomes available.