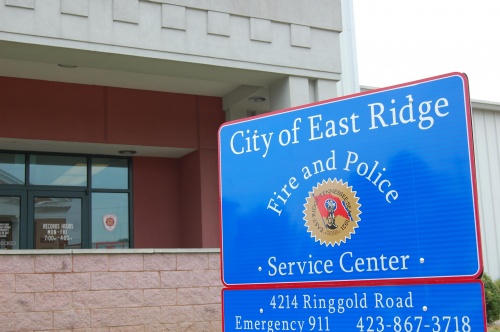 East Ridge police said Tuesday that a 17-year-old girl who accidentally shot herself last Sunday has died.
According to Capt. Tim Mullinax, the investigation into the shooting revealed that the girl _ whose name has not been released _ took a revolver, placed one round in a chamber, put it to her head and pulled the trigger.
Authorities said that a relative who was with the girl at the Dogwood Apartments tried to stop the girl from playing what is commonly referred to as "Russian Roulette." Officials said that interviews of several witnesses at the scene confirmed the facts of the incident.
According to a press release issued on Monday, authorities were called to the Dogwood Apartments on Eads Street Sunday night at 7 p.m. on a person shot. As officers were responding, information was relayed to them that the victim, a 17-year-old girl, had been taken to a hospital via a personal car.
The press release states that information developed thus far indicates that the girl accidentally shot herself with a revolver inside an apartment that she was visiting.
Capt. Mullinax said that the investigation is still ongoing pending final evaluation of autopsy reports from the medical examiner's office.