Police are investigating a possible home invasion that happened early Friday morning. According to a preliminary police report, officers responded to an apartment at 3400 Gail Drive just after 2:30 a.m. where a woman said three males kicked in her door and held her at gunpoint. Police observed a door which had been kicked open and the apartment ransacked.
According to the report, the female victim told officers that she was home alone waiting for her brother to come back home from Nashville. The woman said she noticed a gray SUV parked outside her apartment and then heard someone trying to break into the residence. 
She told police that she hid in a closet in a second bedroom and was texting her brother when she heard people enter her apartment. The woman said her phone made a sound alerting the intruders to her presence. 
According to the report, the woman told police that three masked intruders held her at gunpoint face down in her bedroom and threatened to kill her if she turned around. 
The police report states that there are "inconsistencies" in the woman's version of events. 
While on the scene an officer encountered a black male who initially said he was lost. He was later identified as the father of the victim's child. The man also lives in the apartment. The man told police that he had been in Nashville and produced receipts from a Nashville store that was issued six hours previously. It was unclear why the man was outside the apartment and didn't immediately check on his girlfriend.
A small amount of marijuana, scales and sandwich bags were located inside the apartment. In addition, an empty firearms box for a FN Five-seven FDE 5.7x28mm was found in a bedroom. The victim's boyfriend told police that he was unaware of a firearm in the room and does not know if the firearm should be listed as stolen.
The report states that the victim could not tell police what may have been taken from the apartment during the incident. She told police she did not want to answer any more questions.
The following information was compiled from ERPD "pass along report" provided by the administration.
September 03 – Day Shift
 1623 Prigmore Road (arrest):
Aaron Fitzgerald was taken into custody for DUI following a traffic stop at this location.
323 Camp Jordan Parkway (theft):
A census taker reported having his vehicle entered at an unknown time and place today while in East Ridge. The victim reported the theft of his full bottle of Percocet. 
6725 Ringgold Road (criminal trespass):
Christopher Sharp, who is homeless, was criminally trespassed from the Chattanooga Mercantile after cursing management for insisting he leave the property.
3206 Ringgold Road (suspicious person):
A known mental health consumer was transported to his mother's address on Blackhawk Trail after walking into oncoming traffic.  
 *********************************************************************
September 03 –Night Shift
406 Donaldson Apt A(Theft From Vehicle):
Reporting party stated her vehicle had broken down on the entrance ramp to I-24W. She notified her mechanic to tow the vehicle. Upon his arrival a number of items were missing from the car including the battery. 
1611 Truman Ave (Suspicious Activity 20-011665):
Reporting party was concerned about a male party taking pictures of houses on this street. Subject stated he was just walking and waiting for someone to pick him up.
4200 Ringgold Rd (AOA Warrant Arrest):
Egertis Butchee was detained during a traffic stop and transported to the Hamilton County Jail on Hamilton County warrants.
1181 Chippewah Dr (Suspicious Activity 20-011671):
Reporting party stated juveniles were in the neighborhood pulling on car door handles.  She stated they appeared to be approximately 10 years old. Juveniles were gone when police arrived.
1417 St Thomas St (Arrest 20-011673):
Danny Gray III was arrested at his location for DUI, Violation of an Order of Protection and Reckless Endangerment.
601 Walnut St (Warrant Arrest 20-011672):
East Ridge warrant executed on Quadarius Bowling at the Hamilton County Jail.
1502 McDonald Rd (Suspicious Person 20-011676):
Management of Life Care Centers stated a white female was walking around the building peering into windows. Police located Carla L., and at the request of Life Care, issued a trespass warning.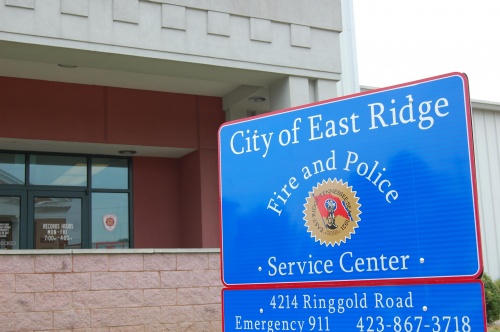 5614 Ringgold Rd (Suspicious Person):
Police observed a juvenile in the parking lot of Easy Auto past curfew. The juvenile was allowed to call his parent, who responded, and the child was released.
601 Walnut St (Warrant Arrest 20-011677):
East Ridge warrant was served on Haley Kennedy at the Hamilton County Jail.
3400 Gail Dr Apt 31 (Home Invasion 20-011679):
Victim stated three males kicked in her door and held her at gunpoint. Police observed a door which had been kicked open and a very distraught victim. CID responded, processed the scene and interviewed victims.
*********************************************************************
September 04 – Day Shift
 6674 Ringgold Rd-
Management at Rodeway Inn advised Frankie Ricks was on scene causing a disorder and refusing to leave. Ricks was advised to leave by police.
1210 John Ross Rd-
Kevin Brummit and Ashley Buckner were arrested on ER warrants following a suspicious person call at this location.
*********************************************************************
September 04 – Night Shift
600 S. Moore Road/DUI 2nd:
Van Edward McClendon was stopped for speeding and subsequently arrested for DUI 2nd.
4214 Ringgold Road / Warrant Service:
Derrick Owens was served with a warrant for forfeiture capias (driving on revoked.)
1130 Chippewah / Prowler:
The resident called police stating that someone was in her backyard. Police arrived to find Jessie Berry sitting against the side of the house. Jessie stated that he had been there visiting the resident and her daughter when the resident became upset, telling him to leave. Berry had a verified warrant out of Hamilton County and was transported to the jail. He was also trespassed from this location.
1600 McBrien Rd / Traffic / Arrest:
Police conducted a traffic stop at this location for an equipment violation. During the traffic stop police obtained consent to search the vehicle which resulted in Courtney L. Roberts being taken into custody for possession of methamphetamine.
948 Spring Creek Rd / Traffic / Arrest:
Will Dakh was arrested for DUI following a traffic stop.
518 S. Moore Rd. / Suspicious Persons:
Officers attempted to make contact with two individuals suspicious in the area. Both suspects fled on foot from officers and were not located. Both were black males. One is described 6'00'', thin build, black t-shirt with white print, black pants. This suspect fled east towards 500 block of S. Lovell St.  
6708 Ringgold Road/DUI:
Alyssa Pinheiro was arrested on DUI at this location.
24 WB 184 Exit/DUI/Speeding:
East Ridge stopped a vehicle driving reckless and speeding on 24WB, CPD arrested the driver, Steven Belvin for DUI.
*********************************************************************
September 05 – Day Shift
514 Frawley Rd-
The complainant reported he had some equipment stolen from this address sometime during the night.
3532 Claremont Dr-
The resident advised someone attempted to enter her residence and damaged her front door. No items were taken. The resident requested this location be put on the watch list.
7316 Haven Hill Ln-
The resident advised someone busted out the window on his vehicle sometime during the night.
1417 St Thomas St-
Michael Brinkley was taken into custody at this location on county warrants.
Altamaha/Anderson-
A Ford Ranger pickup truck that was confirmed stolen out of Rossville, Ga. was located. The driver fled on foot into the wooded area from officers after coming to a stop at this location and could not be located. The owner of the vehicle responded to the scene and picked up the vehicle. The identity of the driver was able to be determined to be Dakota Michael Green. Warrants are pending.
601 Walnut St-
Allison Ritchey was served with an ER warrant
601 Walnut St-
Christie Lewis was served with an ER warrant
941 Spring Creek Rd-
Parkridge staff called in reference to a patient causing a disorder in the ER. It was determined that a man was having a mental health crisis, and staff along with officers were able to get him calmed down. At time of call a CON for waters was being obtained.
*********************************************************************
September 05 – Night Shift
 6100 Ringgold Road / DUI:
A juvenile male was arrested for DUI at this location following a traffic stop.
3400 Lisa Drive / Narcotics arrest:
Derrick Davidson Jr was arrested for felony evading and possession of schedule I for resale following a traffic stop.
6700 Ringgold Rd / Arrest:
Brandon Brock was taken into custody for public intoxication.
I-75 NB / DUI:
Police conducted a traffic stop for reckless driving and suspicion of DUI. Police were able to get the vehicle to stop at the 2.6MM where Holli Mason was taken into custody for DUI and reckless driving.
5603 Ringgold Road/DUI 2nd offense:
Tonya Cargle was arrested for DUI 2nd offense following a traffic stop at this location.
619 Layfield Road/Theft:
A teenage male attempted to steal mail out of a mailbox at this address.  The teenage male was in a white Jeep Cherokee bearing TN registration 085QXP along with four other teenagers.  The addresses were checked for the vehicle but not located.