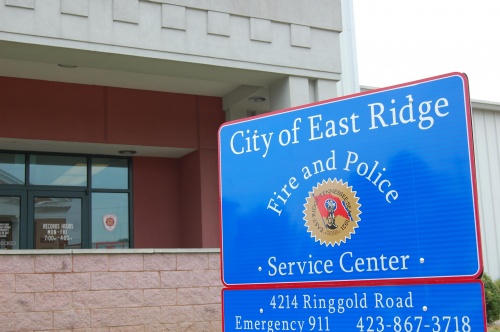 East Ridge Police are searching for a couple who are suspects in a Sunday morning home invasion.
According to an ERPD press release, officers responded to 3110 Moseley Circle on a report of a home invasion at 10:00 a.m. Sunday.  A white male and white female knocked on the door, and then forced their way into the home. The male was armed with a handgun. They tied the 73-year-old male resident's wrists with zip ties before ransacking the home looking for "money and drugs."
The suspects fled when the victim's son and his girlfriend arrived a short time later. The couple fled in a newer silver Infiniti with Walker County George partial tag TLE71 . The car  has tinted windows and an Alabama lanyard hanging from the rear view mirror.
The male is described as between 25 and 35 years of age. He was wearing a white and black ball cap and gray jacket. The female is described as between 25 and 35-years old. She is about five-feet, five inches tall and weighs about 125 pounds. She was wearing a burgundy shirt and jeans and carrying a bright orange backpack.
Anyone having information about this incident should contact the police department at .