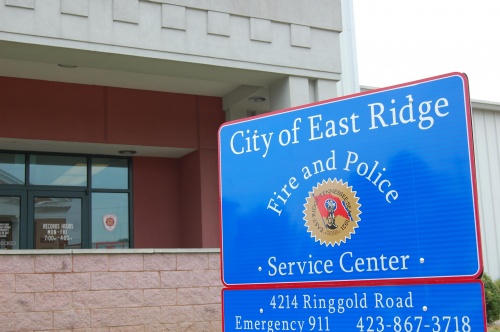 Two masked men held several employees at gunpoint then robbed the Save-A-Lot on Ringgold Road on Monday.
According to a police report, police were dispatched to the store at 3936 Ringgold Road at 9:38 p.m. in regard to the robbery. Officers spoke with an employee who said that she was counting money in the corner office while two employees were at the registers. The employee told police that two black males entered the front door wearing black masks and held them at gunpoint. The two employees at the registers were ordered to the office and the suspects taped their hands behind their heads and ordered them to the ground.
The employee told officers that the two suspects took money from the tills and a safe, as well as three cell phones. The suspects told the employees to wait ten minutes after they left the store before making any attempt to notify law enforcement.
The amount of cash taken in the robbery is unknown, the report states.
_ 3160 Bimini Place: Police were called to the Bimini Place Apartments early Tuesday morning in regard to a car burglary. According to a police report, the victim told officers he was sitting in his vehicle when a white, four-door sedan pulled up next to his Ford Explorer. The victim said a white male jumped out of the passenger's side and entered his vehicle. The victim told police he yelled at the man who promptly got back in his car and shut the door. The report states that when the sedan began to pull away, the victim threw his cell phone at the passenger window. What the victim didn't realize was that the sedan's window was rolled down and his cell phone flew into the car as the sedan drove off. The sedan traveled toward South Seminole and left the area in an unknown direction.  The cell phone was tracked using "find my iphone" software, but prior to the police locating the phone it was powered off, the report states. No known suspect information at this time.
_ 619 Layfield Road: Police were called to the address early Sunday morning on a reported auto theft. According to a police report, the victim said a "clanking" sound awoke him. When he went outside to investigate the noise, he noticed that his black 16-foot trailer, containing two all terrain vehicles was missing. The report states that the victim last saw the trailer the previous evening. The trailer is a 16-foot black Big Tex trailer. The victim could not provide police with additional information about the ATVs. The ATVs were entered into NCIC, the report states.