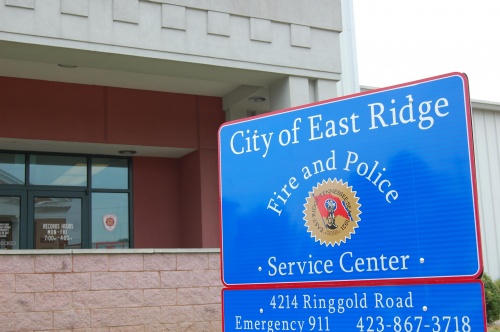 The following information was compiled from ERPD "pass along" reports.
September 21 Day Shift
22-013163- 6404 Ringgold Road- Disorder-
The caller advised children waiting on the bus were harassing customers. On scene police spoke with the children and advised them to stop.
22-013167- 948 Spring Creek Road- Disorder-
The caller advised of a panhandler on the property. On scene police spoke with the male and advised him to leave the property.
22-013168- 3222 Gleason Drive- Burglary-
On arrival, police spoke with the complainant who advised his company stored appliances and cabinets in two units, Apt. 71 (Appliances) and Apt 33 (Cabinets) due to their Connex boxes were filled for storage. He stated that the appliances and cabinets were moved into the apartments and last seen on September 19, 2022, at 1300 hours. The complainant returned to the construction site on this date and discovered that the two units (71/33) had been entered without permission and appliances and cabinets were taken. The number of stolen appliances is currently unknown. A resident at the apartment complex stated to police that he saw a U-Haul box truck possibly 20 feet in length with three males closing the rear doors as it was parked outside of apartment 71. 
22-013170- 1508 Merrill Street- Suspicious Person-
The caller advised a homeless male was sleeping on his property. On scene police spoke with the male. He decided to move along.
22-013171- 730 Germantown Circle- Vehicle Burglary-
Police were advised of a vehicle burglary at the apartments. On scene police spoke with the victim. She advised sometime between 1900 hours on 9-20-22 and 0815 hours on 9-21-22 and unknown suspect entered her unlocked Kia Rio and damaged the steering column. It appeared the suspect was attempting to hot wire the vehicle. Nothing was reported missing.
22-013174- 4400 Bennett Road- Wellbeing Check-
Prior to arrival on scene police were advised by dispatch that a 13 year old juvenile male was possibly in possession of a firearm and a danger to himself. Police arrived on scene and with the assistance of school faculty removed the juvenile from class in addition to the school searching the locker of the juvenile. Police did not locate a firearm on the juvenile or in his belongings. Police notified the grandfather of the juvenile and the juvenile was checked out of school for the day. Police have no charges at this time.
22-009413- 4214 Ringgold Road- Warrant Service-
McCayla Watt surrendered herself on outstanding warrants for aggravated domestic assault (#160341), reckless endangerment (#160342).  Police transported Watt to the Hamilton County jail. 
*********************************************************************
Night Shift
1410 Mack Smith Rd / Arrest-Assault (22-013204):  
Stephen Parker-Long was arrested for assault, reckless endangerment, disorderly conduct, and public intoxication at this location following an altercation induced by alcohol where he shot numerous rounds from his airsoft rifle, hitting two people and one vehicle. The airsoft gun was seized and placed into evidence.
5300 Ringgold Road / Arrest-Drugs (22-013210):  
Zeagan Darlene Morrison was arrested for Manufacturing/Delivering/Selling/Possession of Controlled Substance; Unlawful Drug Paraphernalia; Buy/Dispose of or Possess Vehicle Lacking Serial or Engine Number and Altering/Falsifying or Forging Auto Titles or Assignment of Plates.
6514 Ringgold Road / Arrest-Drugs  (22-013211): 
While patrolling the Mapco parking lot police observed Joshua Gallegly passed out behind the wheel. When police made contact they discovered he was in possession of fentanyl. He was taken into custody and charged with possession of schedule II.
Prater Road @ State Line Road / Traffic Stop (22-013216):
Police initiated a traffic stop at this location and the vehicle continued into Georgia, coming to a stop at 630 Prater Road. Julie Grisham was found to be driving on revoked for DUI and also in possession of methamphetamine and schedule IV. Catoosa County responded and took custody of Grisham, and a hold was placed.