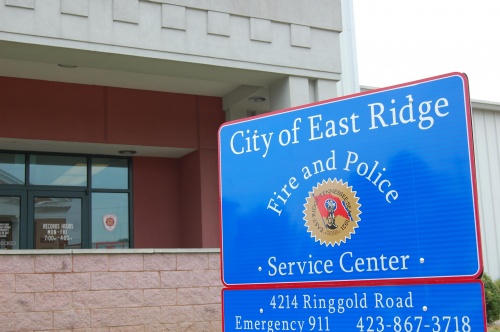 Thieves recently helped themselves to expensive refrigerant used in air conditioning units. According to one police report, an official from Greenslake Road Church of Christ told police that someone had stolen freon from the units at the church.
A church elder explained to police that the church held a function on June 4 at 11 a.m. and people noticed the air conditioning units were not cooling the building. The elder called repairmen who came out and they immediately noticed the freon caps connected to the freon lines were removed with all the freon bled from the unit itself. The report states that the church elder saw the caps laying on the ground next to the units. He said that the repair company will be replacing those caps with ones that lock and can't be removed without the appropriate tool.
The cost to replace the freon is estimated to be $1,400. There are no suspects at this time, the report states.
A businessman filed a report with police on Tuesday after discovering refrigerant had been stolen form units of the buildings he owns in the 4100 block of Bennett Road. The victim believes the theft took place between 6 p.m. on June 2 and 8 a.m. on June 3. The report states that the suspect emptied four large air conditioning units of  freon. The businessman told police that a neighboring business also had freon bled from its air units. The value of the freon taken in the incident was estimated to be $1,600.
_ When Camp Jordan was jammed with people participating in events at the arena, the pond and the barbecue event, thieves were busy burglarizing vehicles of those in attendance.
According to East Ridge police reports from Saturday afternoon, June 4, three people reported having their cars entered.
According to one report, a woman said someone used a tool to punch a hole underneath the key hole to enter her 2004 Chevy Suburban. She told police that nothing appeared to be missing.
Another victim told officers that her 2002 Chevy Trailblazer was broken into and the thief took three bags. One of the bags was her purse while the other two contained paper work and bills. Police recovered two of the bags and returned them to the woman. However, the victim said two checkbooks and her credit card statements were missing. Again, the thief used a tool to punch a  hole underneath the key hole on the driver's side of the vehicle to gain entry.
A third Chevy SUV, this time a 2004 Tahoe, was also entered using a tool to punch a hole in the door. The report states that the victim did not believe anything was taken after the vehicle was entered.