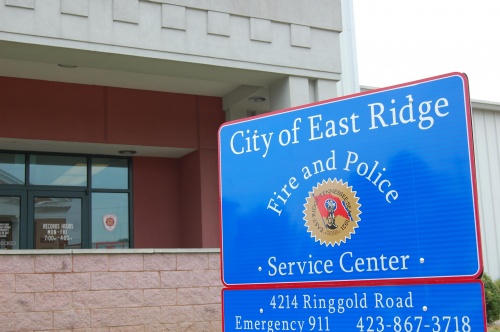 East Ridge police charged two people with Assault on Police, Saturday afternoon, after a domestic disorder call went wrong.
According to a department press release, police responded to 5308 Lazard St. and met with Seth and Stormy Duff, both 18. Ms. Duff was detained for Disorderly Conduct. Mr. Duff threatened to shoot officers before running back inside the house.
Police determined that Mr. Duff was not alone inside the house, as it was learned that the Duff's infant son and Mr. Duff's grandmother were inside. Officers established a perimeter around the dwelling and called in the SWAT Team. Police successfully negotiated the release of the grandmother and child before Mr. Duff surrendered without incident.
In addition to the charge of Assault on Police, Mr. Duff was also charged with Resisting Arrest. Ms. Duff, according to the press release, was charged with Assault on Police, Resisting Arrest and Disorderly Conduct.