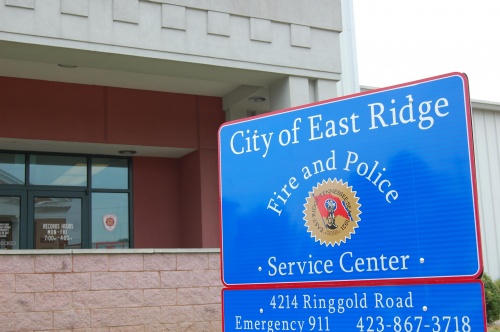 What follows is the narrative from an East Ridge Police Department report concerning the shooting on Edwin Lane on Friday, Nov. 24.
On November 24, 2017 at 23:46 hours, police were dispatched to 1108 Edwin Lane in regards to shots fired. Upon arrival, police found a white male, identified as Darren Gilreath, lying at the end of the driveway at 1122 Edwin Lane. Gilreath had been shot one time in the lower leg and was bleeding. 
Police secured the scene and EMS arrived to assess Gilreath. He stated that he had just arrived at the residence for a party and as he was walking up to the house, someone stepped outside on the porch and began shooting. He state that the shooter was a black male with long dreadlocks that were pulled up into a poneytail. 
Officers located a party walking down Chippewah Drive that matched the description of the suspect, Dondre Parson, but when brought to the scene to be identified by the victim, Gilreath state that he was not the shooter. Lifeguard EMS 686 transported Gilreath to Erlanger ER.
Jessie Ervin, who lives at a neighboring residence to the scene, stated that he heard the gunshots and when he went outside, he saw a black Honda Accord leaving the scene at a high rate of speed. Eden Rossello, who lives across the street, stated that she also saw a black car leaving the scene. Officers were unable to make contact with this vehicle.
Police made contact with several other parties that were at the residence (Jamichael Sylman, Tony Acuff, Brittney Rogers, and two female juveniles) who all stated that they were not there at the time of the shooting, but arrived afterward. Police also spoke with the owner of the residence, who stated that no one should have been in the house because no one lives there at the time and that he had locked the house two days ago and he is the only one that is supposed to have a key.
There was no evidence of forced entry. Five 40 caliber shell casings were recovered from the yard of the residence and placed into property. Assigned to 519/509.