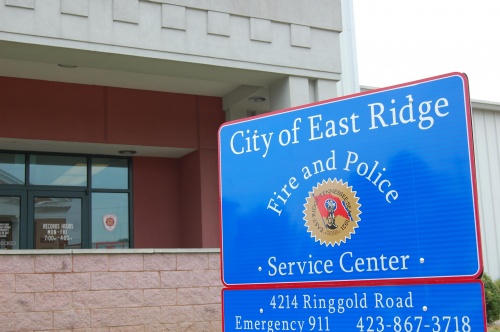 A Sewanee Drive man was arrested  Thursday after police responded to a domestic disorder call and found his girlfriend clutching a knife in self defense.
According to an affidavit of complaint, officers went to 1303 Sewanee Dr. at about 9:30 p.m. on the call. Dispatchers informed officers that a female caller in the background was hysterical saying that "he is going to kill me." When police arrived they found the woman at the front door holding a knife because she was afraid her boyfriend was going to assault her from behind while she waited for police.
The report states that officers "found (the victim)to be crying hysterically." When they asked her what was happening she reiterated to police that her boyfriend, Jason Benjamin Fils, 32, was going to kill her and that he had tried to rip her phone out of her hand while she was texting her sister. The report states that the victim had a laceration on her little finger with fresh blood on it. 
The report states that police reviewed a thread of texts from the victim to her sister that began just after 7 p.m. The text from the victim conveys that Fils was standing over her masturbating and refused to get off of her. The text goes on to say that Fils "became upset with her for not cooperatively complying with what he wanted and they got into a verbal altercation." The text thread continues with the victim telling her sister that she feared for her life and that she needs to find a shelter. 
The victim goes on to tell her sister that she is "sleeping with a knife due to her fear of Fils's threatening behavior." The victim had texted her sister, who lives in another state, the address and phone number of ERPD. The victim told officers that she has been sleeping with the knife under her pillow for the past four months because of Fils's "unpredictable" behavior.
The report states that Fils admitted to officers that he had masturbated over the victim but claimed that "she had a way of blowing things out of proportion.
The report said that officers established that Fils was the primary aggressor and placed him under arrest charging him with Domestic Assault. He is due to appear in East Ridge Municipal Court on Feb. 16.
_ LeadsOnline Success Story: According to ERPD officials, on Feb. 9 a person had reported a house guest had taken their vehicle without permission. The same person also had learned that several heirloom firearms and a computer had been taken from their home. 
Officials said that police issued warrants for the theft of the vehicle. On the following day, a search of LeadsOnline _ a database that pawn shops use to report merchandise they receive _ yielded pawn information on the three missing firearms. The guns had been pawned at a shop on two different days by the suspect. Pawn holds were placed and additional warrants were issued, officials said. LeadsOnline information also showed additional firearms pawned in other jurisdictions and possible areas of operations for the suspect.